July 28, 2017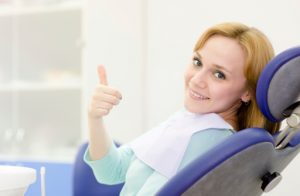 A dental bridge is kind of like the bridges you see while driving. This advanced tooth replacement prosthetic is used to bridge a gap between two teeth. A dental bridge is often referred to as a fixed bridge or crown and bridge. They are a great option to replace one missing tooth or several missing teeth in a row. At Premier Walk-In Dental, we offer both dental crown supported fixed bridges, implant supported bridges, and combination bridges (a bridge attached to an implant on one side and a tooth on the other). If you're missing one or more teeth in a row, it may be time to ask one of our knowledgeable team members about dental bridge restoration in our Rockledge dentistry practice. Call our friendly team to schedule your appointment today.

How Bridges Replace Teeth
A dental bridge does just what its name implies – it bridges a gap between teeth. We can use dental crowns attached to teeth or dental implants to support one or more replacement teeth that span the gap left following tooth loss. During a dental consultation, we'll evaluate your smile to help you find the best tooth replacement prosthetic. Depending on the number and position of missing teeth, we will help you determine whether or not a fixed bridge is the best prosthetic to restore you smile. If you do choose to have a fixed bridge placed, we can often begin the design process on the same day as your initial consultation.
The Dental Bridge Placement Process
Placing a dental bridge is completed over the course of two to five dental appointments. The number of visits depends largely on the type of bridge you're receiving. A traditional dental crown supported fixed bridge can take as few as two office visits. During the initial appointment, we can assess your situation, prepare the teeth, design a restoration and place a temporary. You'll return to our office to exchange your temporary for the custom bridge. We may need to see you three or more times, if we're unable to begin the preparation and design process on the same day as the consultation or we need to send the bridge back to the lab for adjustments. Dental implant and combined bridges require at least one additional appointment. This is necessary in order for us to surgically position the dental implants below the gum line.
Benefits of Dental Bridges
The most immediate benefit of a dental bridge is that it's fixed. That means you won't need to take it out for cleaning, it won't slip at inopportune times, and your bite will not be adversely affected. Additionally, a fixed bridge can be cleaned just like regular teeth. You may need to invest in a flossing tool to clean between the prosthetic teeth and gum tissue, but otherwise, your hygiene routine will not be impacted. These long lasting restorations are crafted to look and feel just like your natural, healthy smile.
Comments Off

on What is a Dental Bridge?
No Comments
No comments yet.
RSS feed for comments on this post.
Sorry, the comment form is closed at this time.