Tooth Colored Fillings – Rockledge, FL
Metal-Free Fillings for a Seamless Smile
Cavities are a very common problem – most American adults will develop at least one cavity in their lifetime. When you've got a cavity that needs filling, you can visit Premier Walk-In Dental without scheduling an appointment to have a tooth-colored composite resin, or "white," filling placed on your schedule, making it easier than ever before to get the dental care you need.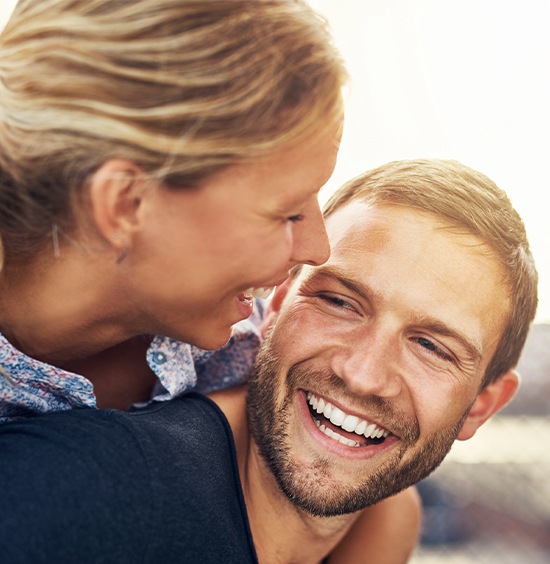 Why Choose Premier Walk-In Dental for Tooth Colored Fillings?
Fillings with No Metal
Patients of All Ages Welcome
Dental Insurance Friendly
Advantages of Tooth-Colored Fillings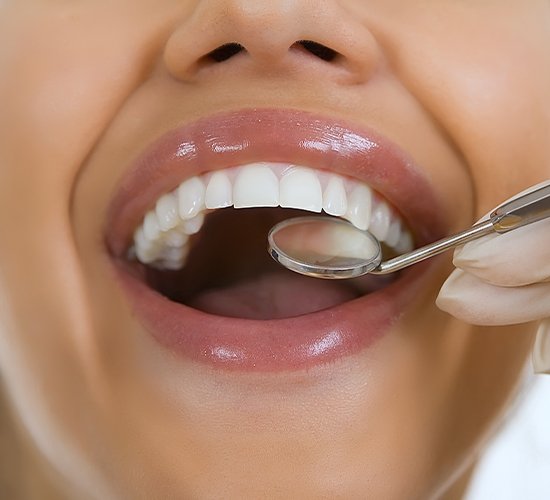 Our walk-in dental office in Rockledge uses tooth-colored composite resin for dental fillings. Why? There are lots of advantages to composite resin fillings, especially when compared with the silver amalgam fillings that have been in use for most of the history of cavity fillings.
Silver amalgam fillings were never perfect. They could be seen as dark spots on your teeth, making it obvious you'd had fillings placed. They also had a tendency to lose their seal with your tooth. Metal expands and contracts in response to changes in temperature, which can cause these fillings to leak. With composite resin fillings from Premier Walk-In Dental, you can avoid these problems and receive immediate attention for your tooth decay.
Composite resin fillings are tooth-colored instead of metallic, allowing them to blend in with your natural smile and leave no evidence that you've had dental fillings placed. But the popularity of composite resin "white" fillings isn't just about appearance. They are mercury free, making them a healthier option for your smile. They also don't expand and contract when they come into contact with hot or cold temperatures, so they maintain their seal and don't leak the way silver amalgam fillings do.
These fillings can be placed in a single visit to Premier Walk-In Dental. Decayed parts of the tooth are removed and room is made for the filling. Luckily, composite resin fillings are more conservative, requiring less enamel removal prior to placement compared to silver amalgam fillings. After we place and cure a bonding agent, the composite resin material is applied, cured, modified for bite fit, and polished. After that, you're done!
Metal-Free Fillings FAQs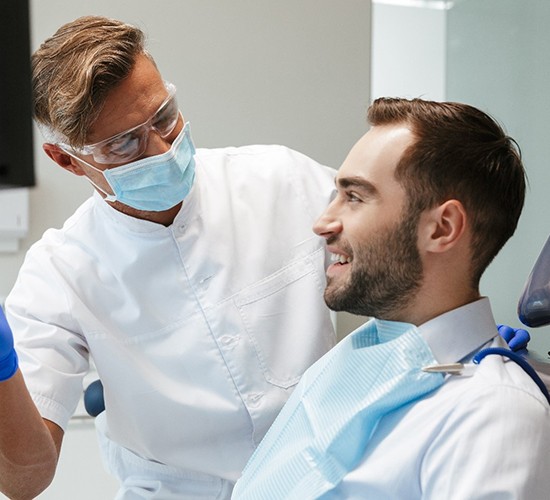 If you have a decayed or damaged tooth that requires restorative treatment, there is a good chance you probably have many questions regarding the materials used to repair and restore your weakened tooth. At Premier Walk-In Dental, we want to provide you with all the necessary information to help you make the right decision about your oral health, which is why you will find a list below that contains the answers to many of the most common questions asked by previous patients about tooth-colored fillings in Rockledge. If you do not see yours listed, please feel free to contact our office to schedule an appointment.
What is a tooth-colored filling?
A tooth-colored filling is a safe and effective alternative to traditional amalgam. Instead of using a restoration made of silver or gold, tooth-colored fillings consist of biocompatible composite resin that is mercury-free and safer for you and the environment. They're also an ideal solution for patients who have allergies or sensitivities to metal.
They're capable of being color-matched to your natural tooth enamel so that once it is placed, it will blend in with the rest of your smile seamlessly.
How long do tooth-colored fillings last?
On average, you can expect your tooth-colored filling to last anywhere from 7-10 years. This is standard and about the same as a regular silver filling. They are also highly durable, allowing them to withstand the pressures of chewing and eating.
Are tooth-colored fillings safe?
Yes! Because tooth-colored fillings do not contain mercury like traditional amalgam restorations, they are viewed as a much safer alternative. Far too many professionals have read the science that explains why regular metal fillings are toxic and how they can weaken a tooth's structure over time. Not only does metal expand when exposed to hot or cold temperatures, but as a result, it can further damage the tooth. Composite resin will not expand, allowing you to maintain more of your natural tooth structure and enjoy a beautiful, healthy smile.
Are tooth-colored fillings better than silver?
Although a silver filling may be less expensive than a tooth-colored one, there are many disadvantages that come with these metal fillings. Not only will it shine a spotlight on your dental work, exposing it to others, but it can:
Cause more of the tooth structure to be lost
Cause a grayish ring to form around the tooth
Potentially damage the already weakened tooth because of the metal expanding over time
Make it impossible for someone with allergies to metal to receive necessary treatment
How much does a tooth-colored filling cost?
No two patients are the same, which is why the only way for you to know how much your tooth-colored filling will cost is to schedule a consultation with our team at Premier Walk-In Dental. Normally, they are more expensive than traditional silver fillings, but your dental insurance company may agree to cover the cost of treatment up to what would be the full amount for a regular amalgam filling. If you need assistance paying the remaining balance, we are proud to work with CareCredit, which is a third-party financier that offers low and no interest payment plans.