Replace Missing Teeth in Rockledge
Complete Your Confident Smile
Do you have a few missing teeth? This can do much more than leave you with a hole or two in your smile. Biting and chewing can become difficult, affecting your ability to enjoy a healthy diet. Also, your remaining teeth can drift out of position, trying to compensate for the gaps. Unfortunately, this movement can also cause jaw pain and other unpleasant symptoms. What's the solution to these problems? Replace your missing teeth! Dr. Kumar offers several options that can meet your specific needs and give you plenty of reasons to smile with confidence.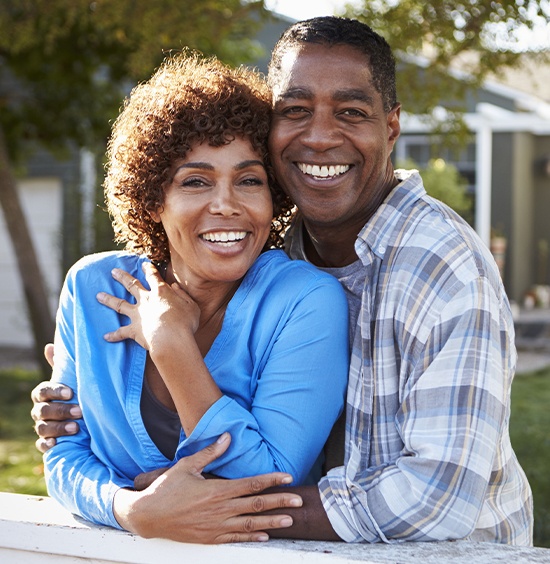 Why Choose Premier Walk-In Dental for Tooth Replacement?
Same-Day Denture Repairs
Start-to-Finish Dental Implants Offered
Customized Treatment Plans for Each Patient
Dental Bridges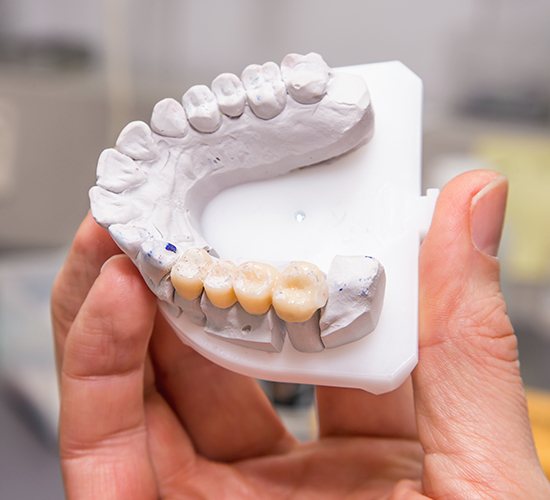 For patients with one to three missing teeth in a row, a dental bridge provides reliable stability. This restoration is made of three to five dental crowns fused together. The crowns on the ends are hollow to fit over the teeth that surround the empty space in the arch. So, a little bit of tooth structure needs to be removed to make room for the restoration, but the end result looks completely natural and can last for up to ten years.
Dentures & Partial Dentures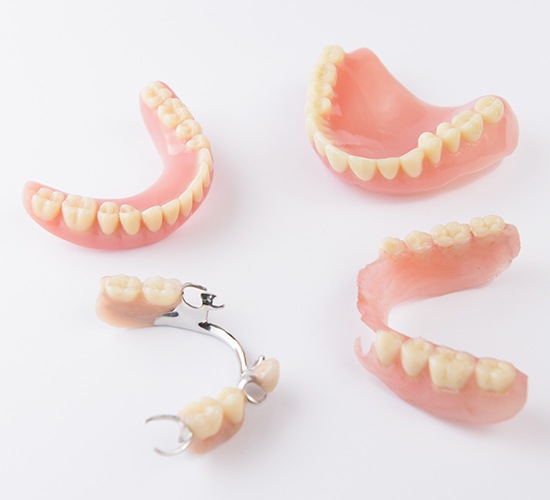 There's a reason why dentures have remained a popular option for replacing lost teeth—they are effective and affordable! In recent years, materials and fabrication techniques have improved, making dentures more realistic than ever before. Prosthetic teeth are attached to a gum-colored acrylic base and held in place either by metal clasps (for partials) or with suction and dental adhesive (for full dentures). Whether you're missing a few teeth throughout your mouth or an entire row, dentures can enable you to regain your bite and confidence.
Learn About Dentures & Partial Dentures
Dental Implants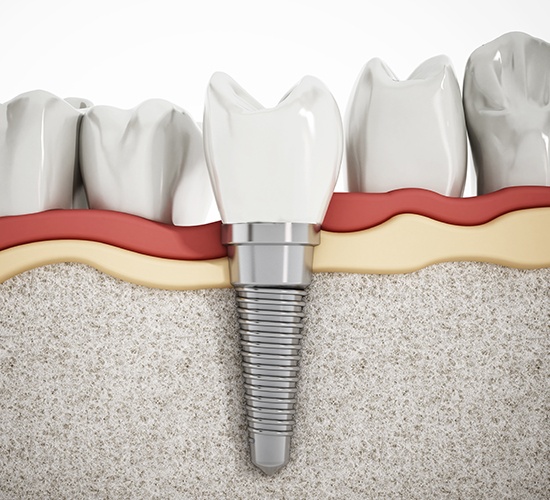 Although traditional dentures and bridges have certain benefits, no other replacement option can compare with dental implants. Rather than restoring just the top portion of a missing tooth, implants also bring back the root in the jawbone, which means that the prosthetic teeth are much stronger, less likely to slip, and more similar to natural teeth. As a result, implants last decades longer than regular dentures and bridges, making them a wise investment in your smile.