Emergency Dentist — Rockledge, FL
Urgent Dental Help When You Need It
Very rarely does a dental emergency come at a convenient time. No matter when you find yourself experiencing a dental emergency, you can count on Dr. Kumar and our team at Premier Walk-In Dental to meet your needs right away. In fact, you don't even have to give us a call first! Just come on in, and we'll deal with your hurting tooth quickly, giving you some much-needed relief and getting your smile back on track.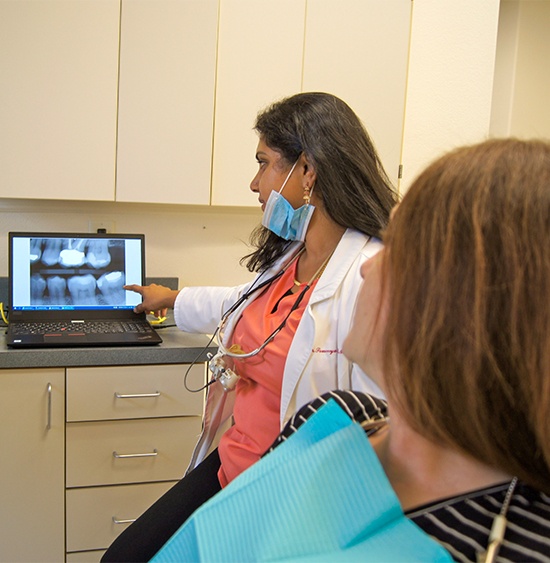 Why Choose Premier Walk-In Dental for Emergency Dental Care?
Same-Day Appointments Available
Walk-Ins Welcomed
Visit During Evenings and On Fridays
What to Do in a Dental Emergency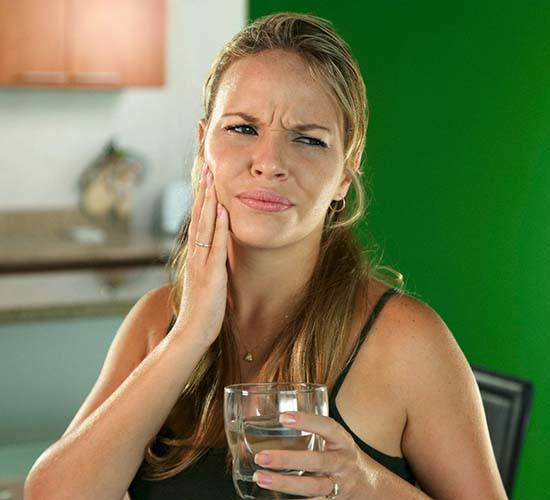 Same-day appointment: While you're welcome to call the office in advance if you'd like, we also encourage you to visit our office if you believe you are having a dental emergency. Same-day appointments, walk-ins, and visits on Fridays and during the evening are also accepted, so don't put off the care you need if you're concerned!
Emergency exam: Once you arrive, our team members will work quickly to get you seen by Dr. Kumar for an emergency exam. This process not only includes taking a look at your mouth and listening to your symptoms, but capturing digital X-rays if needed to confirm the cause and location of your emergency.
Review findings: After getting you out of pain and confirming the cause of your dental emergency, Dr. Kumar will recommend a treatment plan tailored to your specific needs. This plan includes the specific services she believes will best handle your symptoms and prevent the problems from worsening or coming back as well as the estimated costs and timeline that comes with it. That way, you can make an informed decision on your care before beginning any phase of treatment.
Get the care you need: While there are many services that can be considered for dental emergencies, the most common options we reach for include dental fillings, crowns, root canal therapy, and as a last resort, tooth extractions.
The Most Common Dental Emergencies
Chances are if you are experiencing a dental emergency, our office will be able to treat it. Although your decision to visit us when you have a dental emergency may be an easy one, there are things that you can do when one happens to improve your chances of successful treatment. Here are some of the most likely dental emergencies and advice for dealing with them until you can come to our Rockledge dental office.
Understanding the Cost of Emergency Dentistry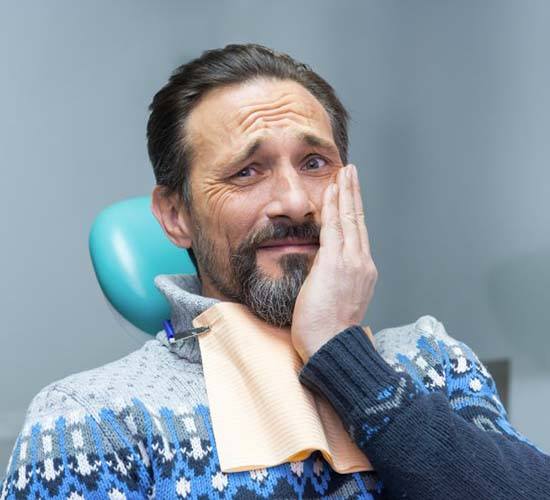 The experience of sustaining a dental injury and rushing to our office for treatment is stressful enough. With that said, some patients are worried that the most headache-inducing experience comes afterward: when it's time to pay. The good news is that our Rockledge dental team does our best to make sure that isn't the case! If you are interested in learning more about the cost of emergency dentistry – from if your dental insurance will help to what to do if you aren't insured – you can give our team a call or read on.
Every Dental Emergency is Different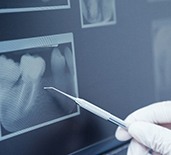 Each situation is unique, and treatment can vary depending on a patient's needs. Even if two patients both have a toothache, one may only need a tooth-colored filling while the other requires a root canal. Similarly, we may use a dental splint to save one patient's loose tooth and recommend that the next patient have theirs extracted – it truly depends on the source and severity of your dental injury! However, one thing is always true: it's never a good idea to postpone seeking professional help. Dental problems get worse with time, not better, and the treatment cost gets more expensive the longer you wait.
Does Dental Insurance Cover Dental Emergencies?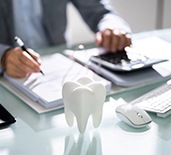 Although there isn't an all-encompassing answer, we can confidently say that many dental insurance providers do cover at least a portion of the cost. For example, your benefits may include a free emergency exam annually. Similarly, you may have between 40% and 80% of the cost of the necessary restorative treatment covered. If you'd like a better understanding of your benefits, you can always call the helpline on your paperwork. However, we're also here to answer any questions you have so you can better understand your coverage!
Other Options for Making Dental Emergencies Affordable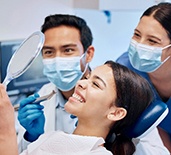 If you think dental insurance is the only financial solution, think again! CareCredit is a third-party financier that has helped millions of patients over the years, and we're happy to accept their payment plans. All you have to do is review their options and pick the one that fits your monthly budget best – it's really that easy. Even better, qualified patients can enjoy little-to-no interest, which helps make the cost of emergency dentistry more affordable over time as well.
Taking Care Of Your Smile Can Save You Money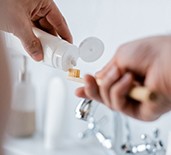 Although our team at Premier Walk-In Dental will do everything we can to make your emergency dental care affordable, it's worth noting that you also have a role in keeping your out-of-pocket expenses to a minimum. Good oral hygiene habits like brushing consistently and visiting us every six months for a cleaning will go a long way in keeping your smile decay and infection-free. Plus, routine visits to our office ensure we catch serious problems before they require last-minute treatment!
How to Prevent Dental Emergencies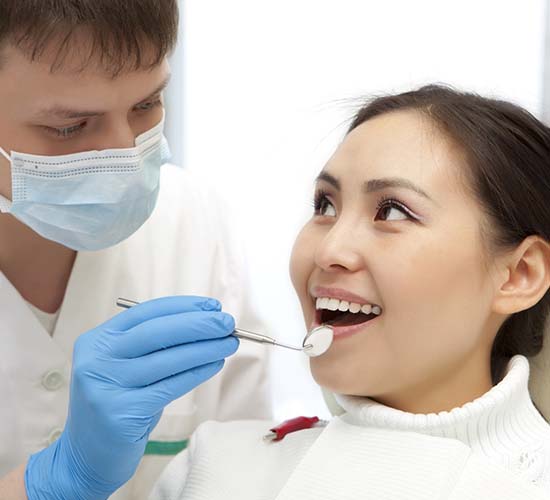 Believe it or not, most dental emergencies are completely preventable. By doing the following, you can avoid the stress and pain that goes along with them:
Brush and floss every day.
Visit Premier Walk-In Dental every six months for a cleaning and checkup.
Avoid chewing on hard objects like pens, pencils, ice, and popcorn kernels.
Wear a sports guard when playing football, basketball, soccer, and other contact sports.
Sleep with a mouthguard if you grind or clench your teeth.
Dental Emergency FAQs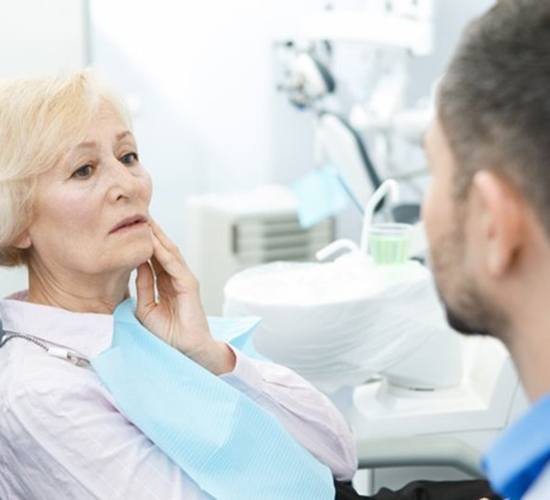 Few things are more stressful than not knowing what to do during a dental emergency in Rockledge. Fortunately, there are only two things you need to remember to do: stay calm and reach out to our team at Premier Walk-In Dental. Whether you give us a call in advance or you head straight to our office, rest assured that we'll handle your situation and get you back to smiling comfortably again in no time. Below, you'll find some answers to the most common questions about emergency dentistry to help soothe your worries until your appointment.
Should I Visit the Emergency Room First for Dental Emergencies?
Unfortunately, emergency rooms almost never have a trained dental professional on staff, so they're not equipped to treat specific dental problems. They might prescribe some pain medication or antibiotics, but only an emergency dentist in Rockledge like Dr. Kumar can treat the root cause of your discomfort. That's why, instead of wasting precious time sitting in the waiting room of an ER, we highly recommend heading to our office for the fast, effective care you need.
The only exceptions would be if you're experiencing a problem that requires immediate medical care before any dental needs can be addressed, such as profuse facial bleeding, deep lacerations, a broken jaw, or severe swelling that makes it difficult to breathe or swallow. For all other dental emergencies, we're the best place to go. After all, as the name of our practice implies, we gladly accept walk-ins!
Will My Toothache Go Away on Its Own?
Generally, toothaches do NOT go away on their own. That's why, if you're experiencing an intense or persistent toothache, it's best to have Dr. Kumar take a look as soon as possible just to verify whether something is wrong. There are many potential reasons why your tooth might be hurting, so we want to make sure that we diagnose and address the issue before it has the chance to worsen.
Do I Still Need to See a Dentist If My Chipped Tooth Doesn't Hurt?
Yes. You should ALWAYS visit an emergency dentist after you chip a tooth, even if you're not in pain. There's a chance that the inner chamber of the tooth is exposed, which puts that tooth at an elevated risk of decay and infection. Without professional attention, the tooth might also break even further, which could result in pain. If need be, you can probably wait a day or two to come in, but seeing us as soon as possible gives us the highest chance of restoring your smile with conservative, inexpensive methods.
Can I Pop a Dental Abscess on My Own?
If you have a pimple-like bump on your gums that is radiating heat or pain throughout your mouth, then you most likely have a dental abscess. These pus-filled sacs indicate a severe infection that could be disastrous without prompt treatment. For that reason, you should NEVER, under any circumstances, try to pop a dental abscess on your own. Doing so could expose your mouth to more bacteria and worsen your irritation. Instead, we urge you to visit us right away so that we can relieve your pain and prevent the infection from spreading.