Dental Bridges – Rockledge, FL
Fill the Gap in Your Smile
If you've lost a tooth or several teeth in a row, we want you to seek treatment as soon as possible. Tooth replacement is vital; missing teeth aren't just a cosmetic problem, but they can actually lead to more serious structural and health issues within your smile. With fixed bridgework from Premier Walk-In Dental in Rockledge, we can recreate a complete smile for you and protect you from the ramifications of missing teeth.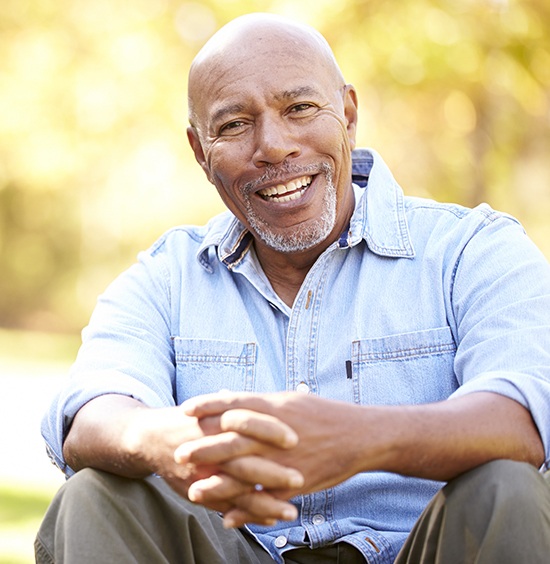 Why Choose Premier Walk-In Dental for Dental Bridges?
Customized Bridges to Fit Your Unique Smile
No Appointment Necessary
Dental Insurance Welcome & Affordable Payment Plans
What Types of Problems Can Missing Teeth Cause?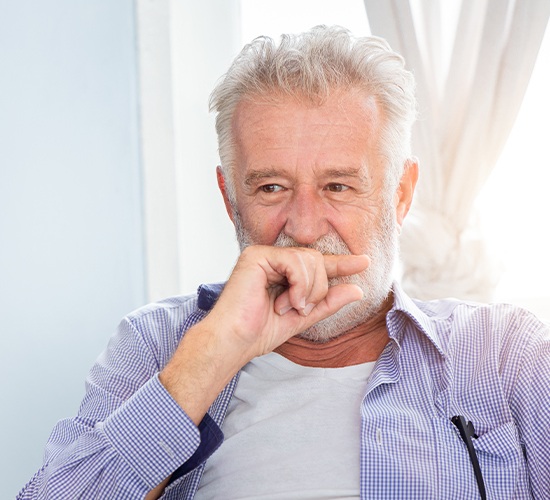 Missing teeth can cause changes in your bite, shifting teeth, increased risk of gum disease and tooth decay, and problems with speech and eating. Over time, changes in your bite and the shifting of teeth can lead to chronic TMJ pain and the loss of more teeth. A fixed bridge will counteract these problems, filling out your smile and allowing you to maintain proper oral form and function.
What is Fixed Dental Bridgework?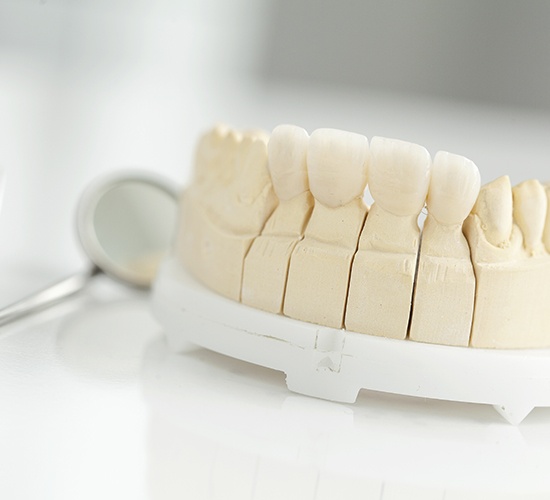 Fixed bridgework generally consists of replacement teeth with crowns on either end of the bridge. These crowns hold the fixed bridge in place. To be a candidate for a fixed bridge, you need healthy remaining teeth that can provide a sturdy anchor for the bridgework. Made from porcelain, your fixed bridge will look like a continuation of your natural teeth, giving you back the appearance of a healthy and complete smile.
Premier Walk-In Dental provides fixed bridges with no appointment needed. The process will take at least two trips to our Rockledge walk-in dental office. The first trip is for assessing your smile and taking the impressions that will be used to design your fixed bridgework. Before you leave your first appointment, we will place a temporary in the space to be worn while your fixed bridge is being made. You'll then come back and have the dental bridge cemented in place when it's ready.
Caring for Your Dental Bridge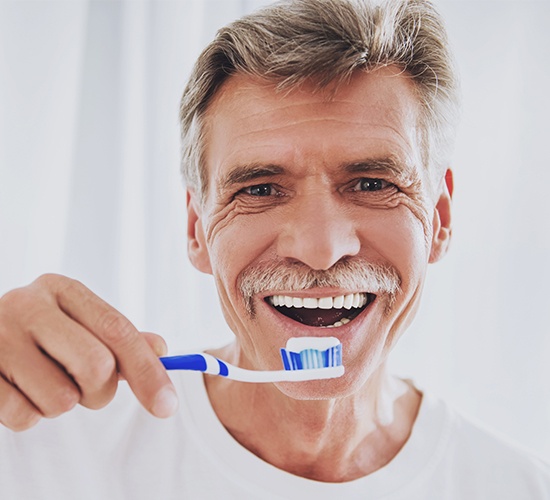 To make your bridgework last as long as possible, you'll want to avoid dental decay through regular trips to the dentist and thorough home hygiene. If you're unsure about dental bridges or are curious about how bridgework can help you with your missing teeth, visit Premier Walk-In Dental.
Dental Bridge FAQs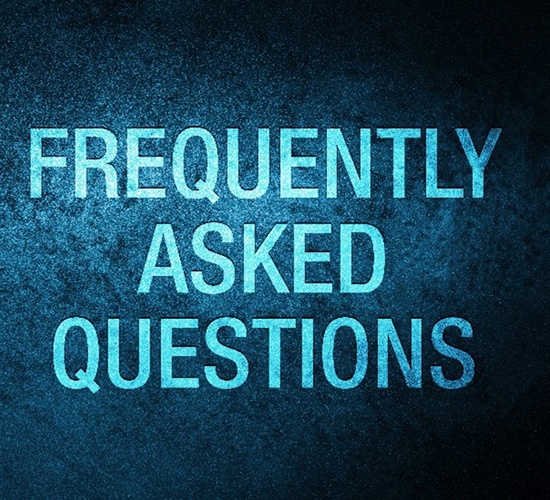 You don't have to live with gaps in your smile. Dental bridges in Rockledge have been used for decades to treat tooth loss. Although they are a trusted method of replacing lost teeth, it's normal to have some concerns before you are ready to move forward. Here are the answers to a few common questions to ease any apprehensions.
Can I take a dental bridge out?
No, a dental bridge is designed to stay in place for several years. Unlike a partial, which is removable, a bridge is held in place using either crowns or implants. You should never try to remove a bridge because only a trained dental professional can take it out safely.
How many teeth can I replace with a bridge?
A bridge can be used to replace 1-4 lost teeth; however, longer restorations can be less stable. Your dentist in Rockledge often recommends bridges for 1-2 missing teeth. Although it's possible to treat up to 4 teeth, an implant bridge can provide more support. The posts will serve as new tooth roots, giving you the next best thing to your real teeth.
Do dental bridges look natural?
Yes, if your bridge is made of ceramic, zirconia, or other tooth-colored materials. These materials can be customized to match the color of your enamel to blend in with your natural teeth perfectly. Your dentist will use an impression and advanced technology to craft your bridge to match the size and shape of your teeth, so no one will know it isn't part of your natural smile.
Are dental bridges covered by insurance?
Every insurance plan differs, but most policies can be used to offset the cost of a bridge. It is unlikely your dental insurance will cover the entire amount because a bridge is a major procedure. However, most policies cover up to 50% of the cost after meeting your annual deductible. You can use your yearly allowance to lower the amount you pay out-of-pocket. A member of our team will work on your behalf with your dental insurance to maximize your annual benefits. We offer several financial solutions for any remaining balance, such as third-party financing. You can pay for your new smile using monthly installments through a third-party financing company, like CareCredit. Don't forget to ask us about any current special offers.
Can dental bridges get cavities?
Although your bridge will look like your real teeth, it won't be vulnerable to decay, but you can't stop brushing and flossing. Food particles and bacteria can get trapped between the small space where the crown meets your gumline. As a result, cavity-causing bacteria can gain access to the abutment teeth, leading to decay under the crowns. Poor oral hygiene is often the culprit. You can safeguard your investment by following a solid oral hygiene routine at home and visiting your dentist every 6 months for a cleaning and checkup. Besides cleaning and examining your teeth, they'll also check your bridge and crowns to ensure there aren't any concerns.