Root Canal Therapy – Rockledge, FL
In Pain? We Can Save Your Tooth
When a tooth infection or dental trauma strikes, it can cause serious pain, discomfort, swelling, and sensitivity. Pain can radiate down the neck, into the ear, and even cause headaches. Beyond making you uncomfortable, a tooth infection can be dangerous. The infection can spread, leading to complications if not promptly treated. Without swift attention, the tooth may require extraction. We can help you avoid all this with root canal therapy at Premier Walk-In Dental in Rockledge. Because we offer walk-in dental care with no appointment necessary, we can provide you with immediate attention for your dental infection or trauma. Reach out to our team if you'd like to learn more about this treatment today!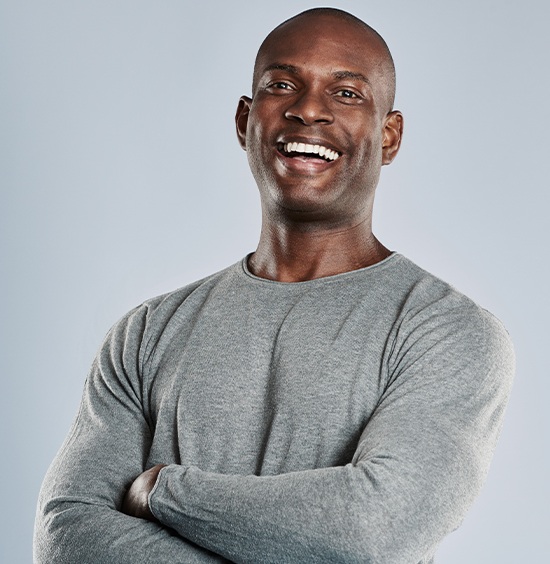 Why Choose Premier Walk-In Dental for Root Canal Therapy?
Same-Day Emergency Appointments Available
Compassionate, Gentle Dentist with Years of Experience
Accepts Dental Insurance & Offers Alternative Financing
Do I Need Root Canal Therapy?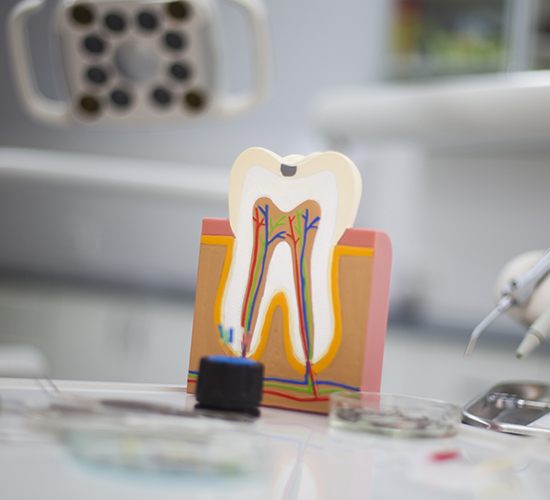 Tooth infections can be caused by very deep cavities, a dental injury that has left the tooth nerve exposed, and cracks in the tooth that have allowed irritants and infection-causing debris to get inside.
You might need root canal therapy if you experience symptoms such as:
Moderate or severe tooth pain in response to hot or cold foods or beverages
Moderate to severe tooth pain when biting down
Sensitivity to any kind of pressure or tapping on your tooth
Waking in the middle of the night because of tooth pain
An abscess on the gum (a pimple-like sore containing pus or blood)
Pain spreading from your mouth to other areas, such as the neck
Swelling of the face
Root canal therapy can successfully stop tooth infections and help you avoid tooth extraction when performed early enough. It may require two visits to Premier Walk-In Dental, especially if we're going to place a crown on your tooth for protection and strength.
The Root Canal Process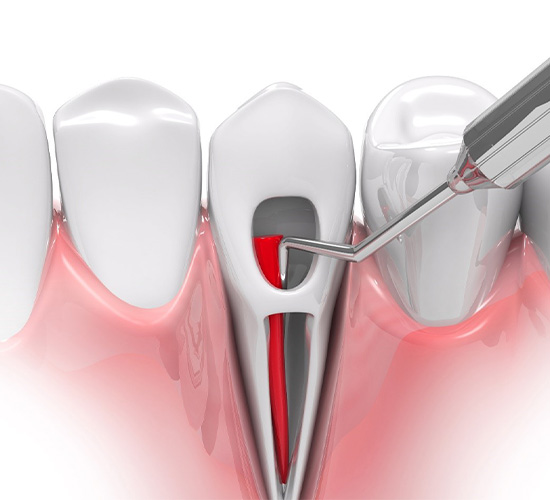 Our team will first numb your mouth completely with local anesthetics. You shouldn't feel any pain other than mild pressure in your mouth during your appointment. For this reason, most patients report that the procedure feels similar to getting a large filling. Once you're comfortable, your dentist will make a tiny hole in your enamel to access the inner layers of your tooth. They'll remove all damaged and/or infected tissue before disinfecting the area of bacteria. We'll then fill the hole with biocompatible resin to seal it. Our team will likely use a crown to strengthen and protect the tooth from future complications.
The Benefits of Getting a Root Canal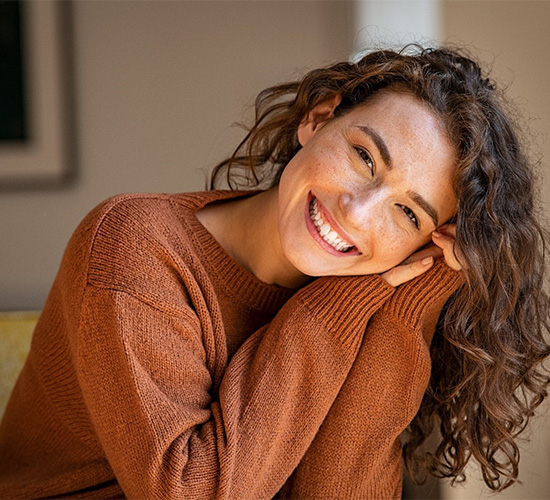 You can expect to appreciate several benefits from root canal therapy, including:
Pain relief – You can go back to your everyday life free of dental pain.
Preserve your natural teeth – This treatment helps avoid tooth extractions and restorations, which can be costly in the long run.
Prevent serious oral health concerns – Infections that spread throughout your body can wreak havoc on vital organs, potentially leading to systemic problems like lung and/or heart disease.
Prolong strong and healthy teeth – The crown placed atop your renewed tooth will improve its look, feel, and function for the long term.
Root Canal FAQs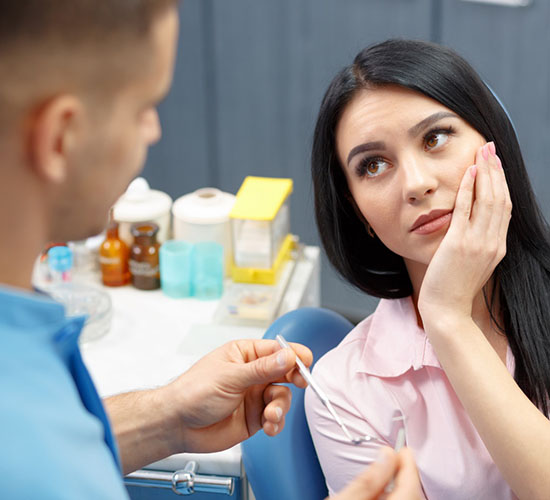 Dr. Kumar and our team are ready to help you benefit from a root canal in Rockledge. However, we understand that the prospect of undergoing this treatment can be a little intimidating. Being well-informed about the road ahead can help to put your mind at ease. Take a look at the following list of FAQs about this procedure, and contact us if you would like further explanation on anything you discover.
How Long Does It Take to Recover from a Root Canal?
People heal at different rates. In general, most patients can go back to work or school the day following their appointment. However, if your job requires a lot of physical exertion, you may need to take a few extra days to recover because exercise can divert blood from the treatment site and slow down the healing process.
You can expect your mouth to be sore for several days. Taking over-the-counter pain medications, resting, and eating a soft diet can facilitate a smooth and efficient recovery process. If you experience any severe or prolonged pain or any signs of infection, call your dentist in Rockledge right away.
What Should I Do Before a Root Canal?
There are a few steps you can take before a root canal to make your treatment process as easy as possible:
Eat a filling, nutritious meal. When your mouth is sore after your procedure, you will be somewhat limited in what you can eat.
Stay away from tobacco. It can interfere with numbing medications.
Take a pain reliever. Taking ibuprofen right before your procedure can help to mitigate the soreness you will experience after the numbness from the local anesthesia wears off.
Get a good night's rest. Being well-rested supports a healthy immune system, which in turn will support a smooth recovery from your root canal.
How Long Do Root Canals Last?
Root canal therapy is consistently successful. In fact, most patients go on to enjoy a lifetime of reliable function from their treated tooth. Of course, on rare occasions, a root canal can fail, leading to the need for retreatment. Taking good care of your treated tooth can reduce the risk that future invasive procedures will be necessary.
Are Root Canals Painful?
There is a popular belief that root canal therapy is painful. That may have been true in the past. However, modern dental technology and techniques have evolved to the point where root canal therapy is quite easy to tolerate. In fact, most patients remark that the procedure feels just like getting a small filling.
Root canals relieve more pain than they cause. Because the treatment involves removing a tooth's nerve, it prevents the tooth from being able to send pain signals to the brain. Therefore, any toothache that you had before your appointment should become nothing but a thing of the past.