Cost of Dental Implants – Rockledge, FL
How Much You Can Expect to Pay For a New Smile
If you are looking for a safe, reliable, and cost-effective tooth replacement solution, you'll be pleased to know that at Premier Walk-In Dental, we can provide you with affordable implants that don't break the bank. While it's no secret that dental implants are more costly than their traditional counterparts, their materials, surgical placement, and longevity make them a much more worthwhile option. But before you commit to this type of restorative treatment, it's important that you understand what factors contribute to the overall cost of your new smile. Take a look at the information below, and if you have any additional questions, please don't hesitate to contact our office today!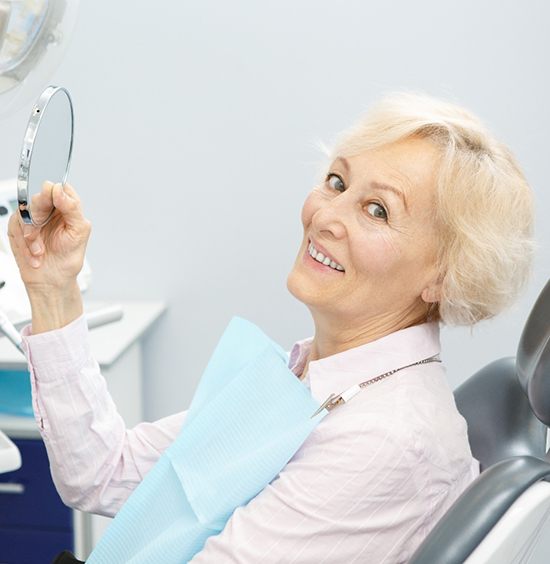 Types of Dental Implants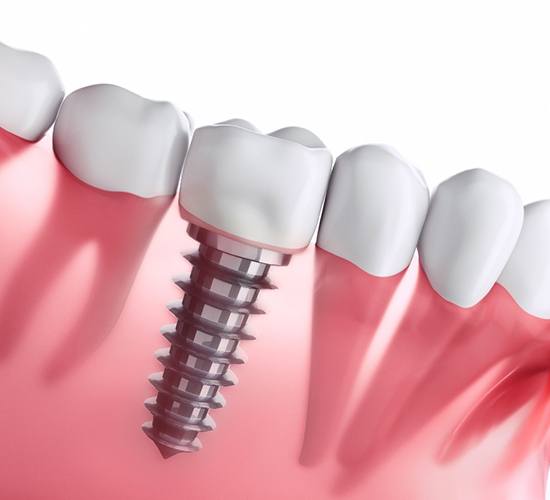 One of the most obvious factors is the type of dental implant you receive. This is all dependent upon how many teeth you have missing.
Single Missing Tooth: If you only have one missing tooth, all you'll need is a single dental implant, one metal abutment, and a custom-made dental crown. This is the cheapest option.
Multiple Teeth: If you are missing two or more consecutive teeth, you will likely require an implant bridge, which consists of at least two dental implants, metal abutments, and a customized dental bridge. This includes three or more dental crowns fused to create a bridge prosthetic.
All Teeth: The most expensive solution is an implant-retained denture, which is designed to replace an entire arch of teeth. Using between 4 and 6 dental implants, your implant dentist will surgically place them before having a customized denture created. When compared to dentures, this is actually a more affordable option.
What Are the Stages of Dental Implant Placement?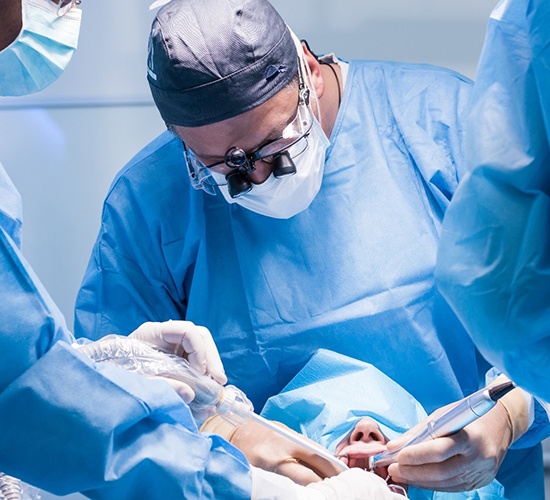 Each stage of dental implant placement will result in a separate fee. These phases include:
Your initial consultation with Dr. Kumar will be its own fee. During this visit, she will examine your smile, take impressions of your teeth, and personalize your treatment plan based on your individual needs.
When given the green light, you will undergo surgical placement, which includes Dr. Kumar placing the designated number of implants into your jawbone before closing up the gum tissue and sending you home to recover for 3-6 months.
The final step in dental implant placement is receiving your metal abutment(s) and custom-made dental restoration, which is also a separate cost.
If Dr. Kumar discovers during your consultation that your jawbone is not dense enough to support dental implants, it may be necessary to undergo a bone graft or sinus lift to increase the amount of bone in a particular area of your jaw. If this occurs, you can expect this to add to the total cost of your treatment.
Are Dental Implants Worth the Investment?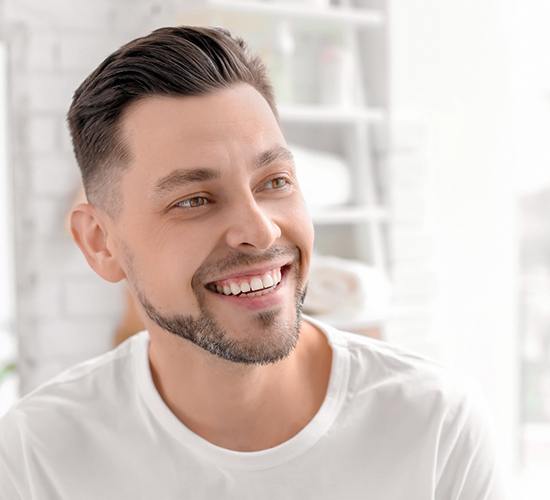 While it may seem as if the numbers are adding up quickly, keep in mind that although the initial cost is higher, the long-term benefits of dental implants make them much more cost-effective. From their lifespan to their functionality to their increased durability and ability to improve your oral health from the root up, you cannot receive these benefits with any other form of tooth replacement.
Dentures and a fixed bridge may be less initially but over time, you can expect to spend much more on realignments and replacement prosthetics.
Does My Dental Insurance Cover Dental Implants?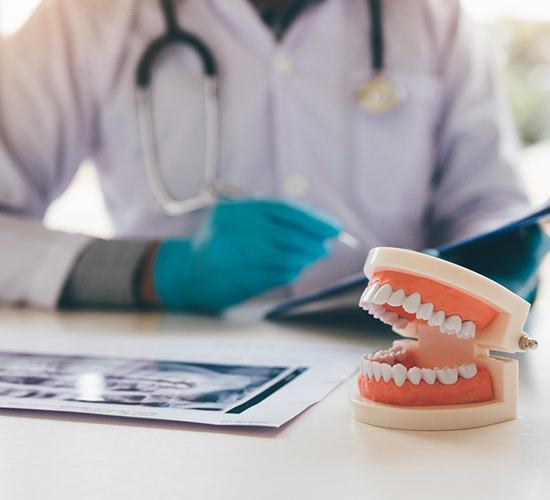 At Premier Walk-In Dental, we are proud to be in-network with many dental insurance companies, some of which do offer coverage for dental implant placement. The only way to know if your particular insurance company covers any or all of your treatment is to call and speak with someone. If you are unsure what questions to ask, our team can work on your behalf if you prefer. Even if the out-of-pocket expenses you are responsible for paying seem a bit high, we accept financing through CareCredit. This third-party financier offers low- and no-interest payment plans to help you stay within your budget.