Tooth Extractions – Rockledge, FL
We Gently Remove Troubled Teeth
Sometimes, a tooth can become so diseased or damaged that it can't be saved. When this happens, you might need to visit our Rockledge walk-in dental office for a tooth extraction. We can perform your tooth extraction without an appointment.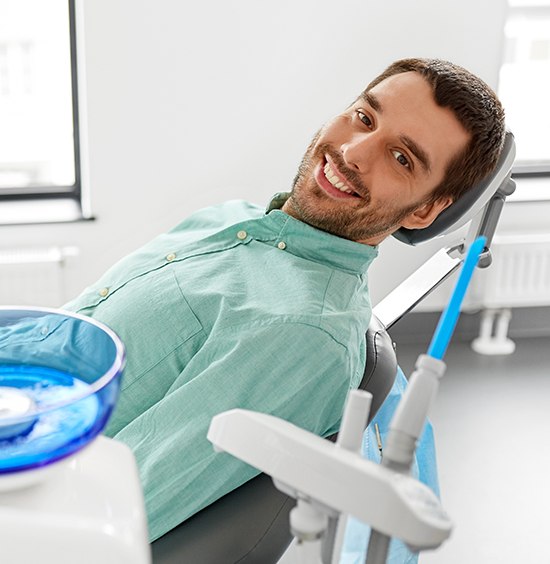 Why Choose Premier Walk-In Dental for Tooth Extractions?
Same-Day Extractions
High-Quality Tooth Replacements Available
Affordable Payment Options
When is a Tooth Extraction Needed?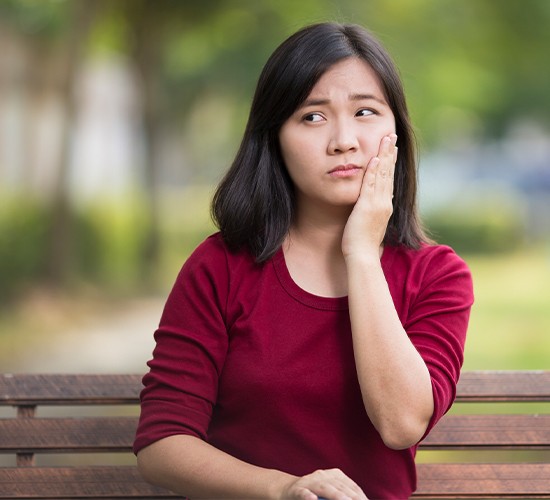 Visit Premier Walk-In Dental if you think you might need a tooth extraction. We may perform a tooth extraction if:
You're suffering from a tooth abscess or infection that is too advanced for root canal therapy.
Your tooth is extensively decayed and too weak for the placement of a crown.
A tooth is broken and cannot be restored.
You're suffering from advanced gum disease.
Most tooth extraction procedures are simple. We will administer local anesthetic to make the process comfortable and prevent pain. Once you're numb, we'll remove the tooth. Other tooth extractions, such as the extraction of wisdom teeth that have not fully erupted, are more complicated. We can perform most simple and complex tooth extractions at Premier Walk-In Dental in Rockledge. In some cases, we may refer a wisdom tooth extraction to a more traditional dental office. We want to make sure you get the attention you need for your smile to stay healthy.
After Care Instructions for Tooth Extractions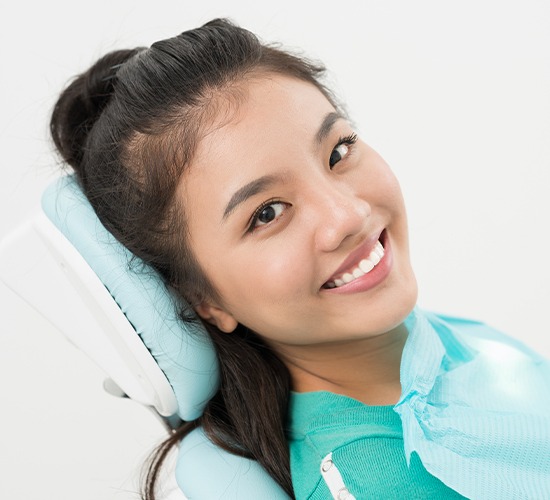 When it comes to tooth extractions, aftercare is essential for proper healing. There are very specific instructions for self-care, and we'll encourage you to follow these directions to avoid problems like dry socket. Dry socket occurs when the blood clot necessary for proper healing comes loose from the socket where the tooth used to be. You can encourage healing after your tooth extraction procedure by:
Biting down on gauze applied to the extraction site and making sure to change the gauze regularly for the first 24 hour period. If bleeding continues after 24 hours, contact Premier Walk-In Dental or drop in for a visit.
Keep your head elevated to help stop the bleeding.
Use an ice pack to lessen swelling during the first 24 hours after your tooth extraction. After that, moist heat from a wash cloth can be used to help lessen any pain.
Avoid strenuous activity after your tooth extraction, and eat soft foods until you feel healed.
Do not suck on a straw or smoke cigarettes for a few days. Sucking can cause the blood clot to become dislodged, leading to a dry socket.
Don't rinse your mouth for the first 24 hours, again to protect that important blood clot.
Tooth Extractions FAQs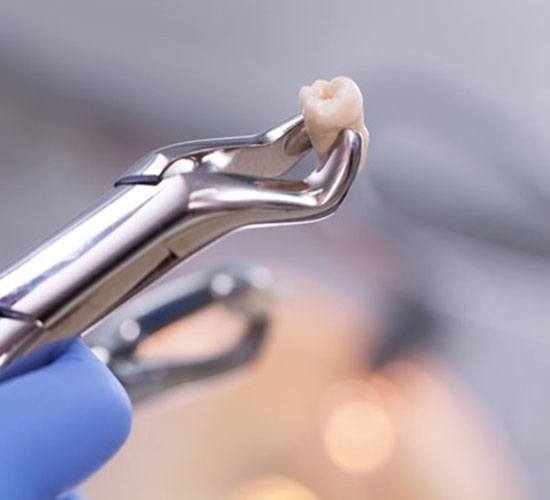 Do you still have questions about the process of getting tooth extractions in Rockledge? At Premier Walk-In Dental, we don't want you to face any unpleasant surprises in the dental chair. We'll be happy to address any concerns you have before your procedure, but in the meantime, we invite you to read through this list of frequently asked questions about tooth extractions. If you don't find what you're looking for, just call us and ask!
How Do I Prepare for a Tooth Extraction?
In most cases, there's not much you need to do before your tooth extraction. Sometimes, we may need to perform some quick preliminary tests based on your unique circumstances. We may suggest not eating for a few hours prior to your procedure or prescribe antibiotics if you have a certain medical condition, but these guidelines will vary from patient to patient.
One thing we do recommend is arranging for someone to drive you to and from our office if you're receiving sedation, as it can hinder your ability to drive afterward.
Are Tooth Extractions Expensive?
Not necessarily. The cost of your tooth extraction will be influenced by a few factors, such as the location of the tooth in the mouth, the complexity of the procedure, and the type of sedation you receive. We'll provide you with a cost estimate when you come in for an appointment, and we can also discuss your payment options. In addition to accepting traditional payment methods, we also welcome dental insurance and CareCredit financing.
Does Dental Insurance Cover Tooth Extractions?
Every dental insurance plan is different, but many of them provide some level of coverage for tooth extractions. An extraction is often considered a major restorative procedure, so it usually qualifies for coverage at around 50%. Our practice accepts virtually all dental insurance plans and will help you maximize your benefits while minimizing your out-of-pocket expenses.
Will I Need to Replace an Extracted Tooth?
If you're having a permanent tooth (that is not a wisdom tooth) extracted, you'll most likely need to replace it in order to preserve your oral health and function. Otherwise, your remaining teeth could shift out of alignment and your jawbone could deteriorate, putting you at a higher risk for further tooth loss. We offer many ways of replacing missing teeth, including start-to-finish dental implant treatment.
How Do I Know If I Have Dry Socket?
Sometimes, dry socket can occur despite your best efforts to prevent it. Contact our office right away if you notice any of the following symptoms during your healing period:
Pain that worsens instead of subsiding after two or three days
An extraction site that looks or feels empty
Visible bone in the socket
A foul taste in the mouth
Pain that radiates from your mouth into your head, ears, or neck