Teeth Whitening – Rockledge, FL
Whiter Teeth, Brighter Smiles
We've all seen the commercials for toothpastes, mouthwashes, strips, and gels that promise to dramatically brighten your teeth. Now, DIYers are getting in on the trend with recommendations ranging from putting smashed strawberries on your teeth to brushing with charcoal. All of these teeth whiteners have one thing in common - they're not proven to be effective at all! If you truly want to brighten your smile, visit a trusted dentist like Dr. Sowmya Kumar. She offers a wide range of cosmetic dentistry services that can transform your smile. This includes predictable, professional in-office teeth whitening treatments. Contact Premier Walk-In Dental to schedule a cosmetic dentistry consultation in our Rockledge dental office. Dr. Kumar will examine your teeth and help you find the right cosmetic treatment to deliver your dream smile.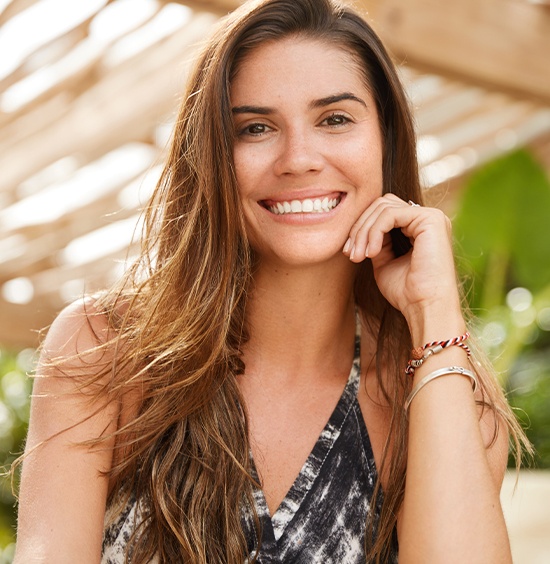 Why Choose Premier Walk-In Dental for Teeth Whitening?
Fast Teeth Whitening In Office
Skilled Dentist with Years of Experience
No Appointment Necessary
How Teeth Become Stained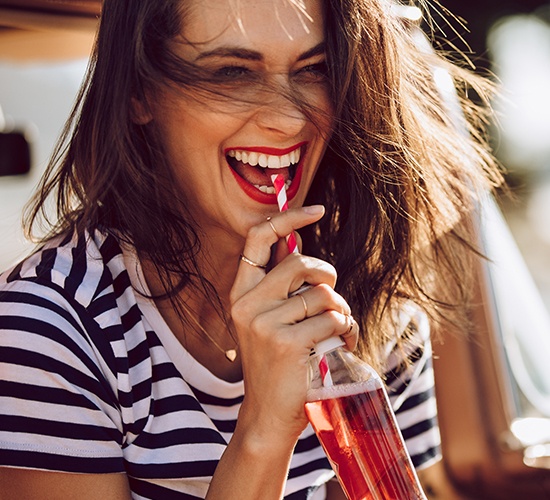 Before we begin with a teeth whitening plan, we'll need to understand the underlying causes of your dental discoloration. Some tooth stains can be easily removed with the right whitening treatment, but others will need to be addressed with more advanced cosmetic dentistry services like porcelain veneers. Some of the reasons teeth can become stained include:
Consuming dark colored foods and drinks
Neglecting regular oral hygiene routines
White fluorosis stains from consuming too much fluoride during dental development
Staining caused by taking tetracycline medications during dental development
Over time, the enamel wears away, revealing the yellow colored dentin tooth layer below
Some people have naturally brighter teeth and others have naturally darker tooth coloring
How Teeth Whitening Works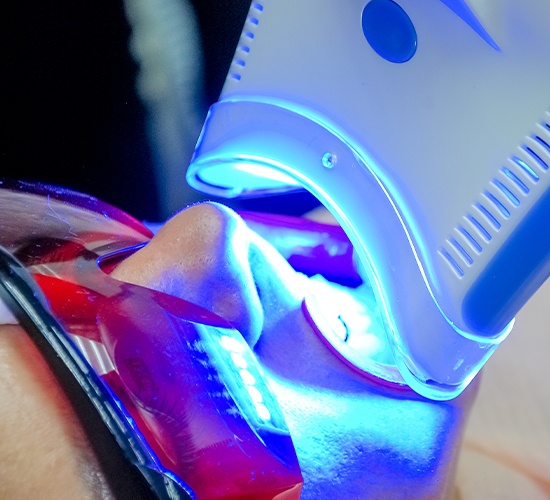 Tooth staining can be lifted like other types of stains caused by the oxidization process. This chemical response causes many negative effects like rust, rot, and wrinkles. However, it can also create positive results like lifting stains out of clothes and even off your teeth. Most teeth whitening treatments use hydrogen or carbamide peroxide. When applied to teeth, this active ingredient oxidizes, penetrating deep into the porous surface of your tooth enamel and lifting away stains. Saliva is a neutralizing agent, and it will work against the whitening peroxide. That's the main reason over the counter teeth whiteners are ineffective. The application process does not prevent the saliva from immediately neutralizing the whitening gel.
The In-Office Teeth Whitening Process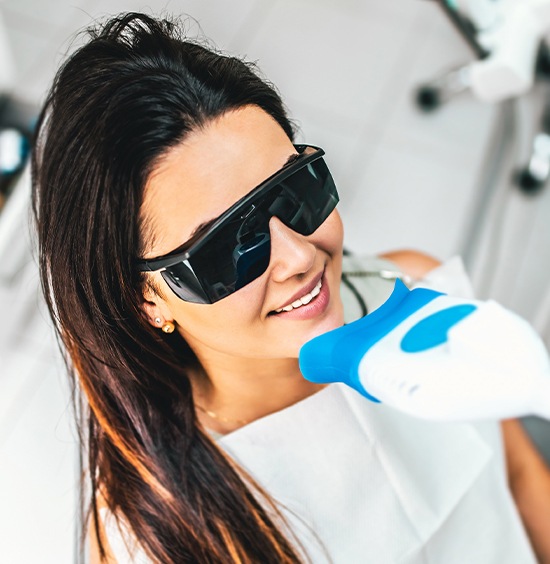 In-office whitening is the safest and fastest way to brighten your smile. The process is simple. First, we need to protect your lips, gums, and other soft tissues, so we place guards that completely isolate the teeth. Then, we dry the teeth and apply a thin layer of the active teeth whitening gel. We allow the gel to work for about twenty minutes. We'll check the progress at this point and reapply as necessary to achieve your desired tooth shade. Once we've achieved your teeth whitening goal, we will likely apply topical fluoride to prevent dental sensitivity.
Benefits of In-Office Teeth Whitening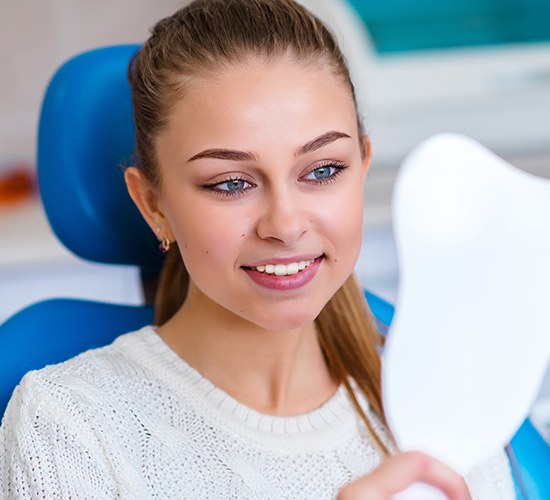 Patients who choose to whiten their smiles with a professional in-office treatment experience numerous benefits, including:
A smile up to 10 shades brighter in about an hour
Safe, effective application by a dental professional
Personalized treatment guaranteed to deliver the desired result
Fluoride or other treatments to prevent dental sensitivity before it even starts