Rockledge Dental Implants
The Ultimate Tooth Replacement Choice
When it comes to replacing missing teeth, dental implants are the most comprehensive option available in dentistry. In fact, they are widely considered the gold standard across the industry. Why? Unlike dentures and bridges, dental implants actually replace the entire tooth structure—starting with the root. At Premier Walk-In Dental, we're proud to offer this advanced treatment to give patients their healthy, confident smiles back.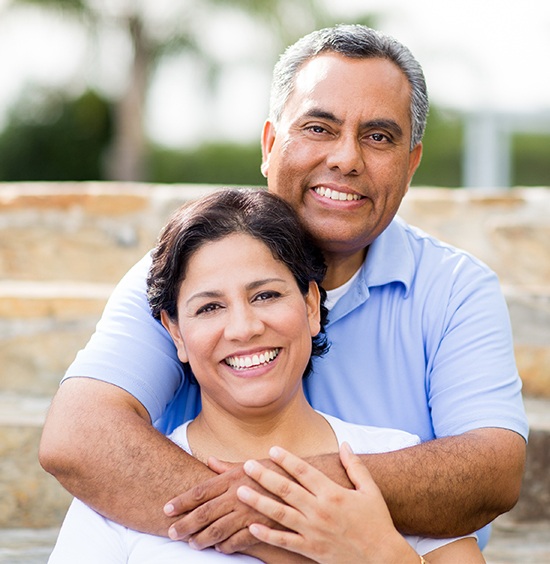 Why Choose Premier Walk-In Dental for Dental Implants?
Implant Placement and Restoration All in 1 Location
Customized Treatment Plan for Every Patient
Same-Day Extractions Available
What is a Dental Implant?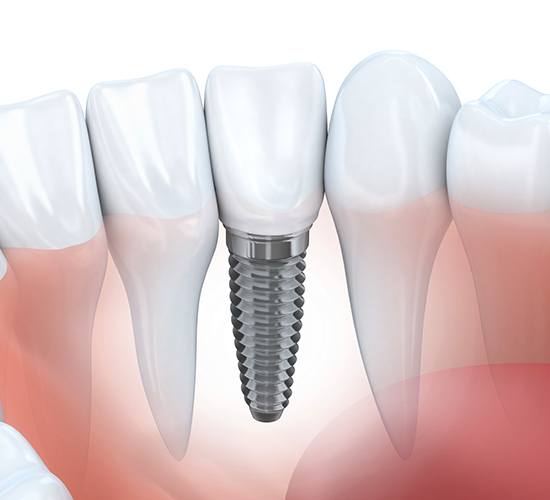 A dental implant consists of three parts: the post, abutment, and restoration. In a minor surgical procedure, the post is positioned within the jawbone, which grows and surrounds it over a few months. Then, the abutment is placed to easily attach the restoration on top. In all, the structure of a dental implant closely mirrors that of a natural tooth, and the entire process typically takes anywhere between a couple of months to up to a year to complete.
Benefits of Dental Implants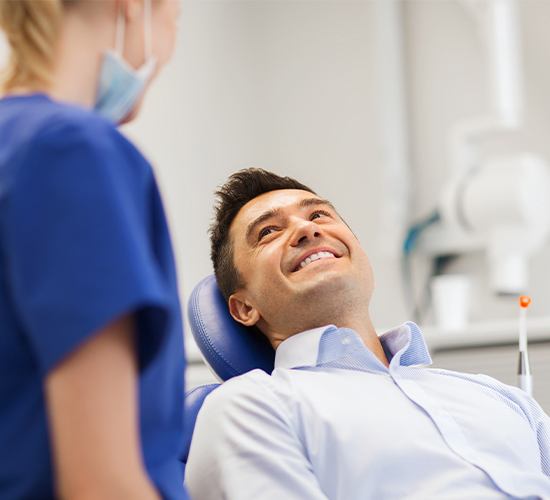 Being firmly embedded in the jawbone, dental implants provide many unique benefits. Not only do dental implants stay in place without slippage, but they also keep the jawbone strong and nourished, which helps to support the teeth around them. As a result, you don't have to worry about your facial structure changing shape, a common occurrence for those with missing teeth. With implants, you can go more than 30 years before needing to think about replacing them, compared to 10 years at most with dentures and bridges.
Are Dental Implants Right For You?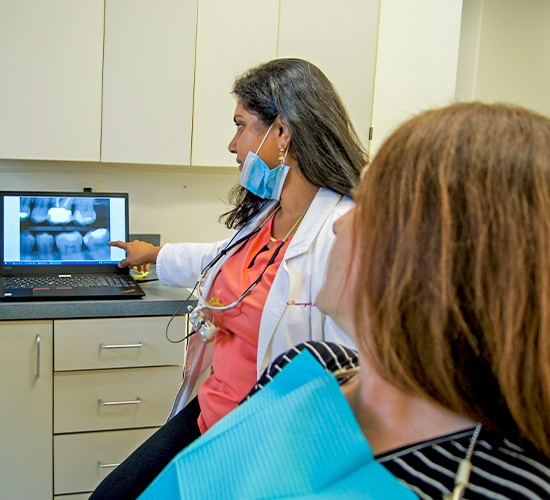 Regardless of the number and location of your missing teeth, dental implants can give you your smile back. Dr. Kumar can customize your treatment plan to meet your specific needs, fill in the gaps, and complete your smile. Basically, no patient's mouth is so far gone that dental implants can't help!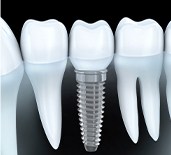 Missing Single Tooth
For one lost tooth, a single implant post is surgically placed in the socket, and a dental crown is put on top. While traditional bridges involve removing healthy tooth structure for stability, this one implant stands independent and doesn't negatively impact the surrounding teeth.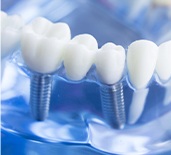 Missing Multiple Teeth
Depending on where your lost teeth are located, you can have either a bridge or a partial denture that attaches to only two or three implants, which provide added security and stability. Implant-retained bridges work well for large gaps of three or more missing teeth in a row, and implant-retained partial dentures can replace teeth throughout an arch.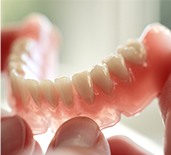 Missing All Teeth
Have you suffered complete tooth loss? Dental implants can still help you! Using four to six dental implants strategically placed in the jaw, we can stabilize full dentures and restore around 70% of your original biting power. That way, you'll be able to eat a nutritious diet, just as you did with your natural teeth.
Start-to-Finish Convenience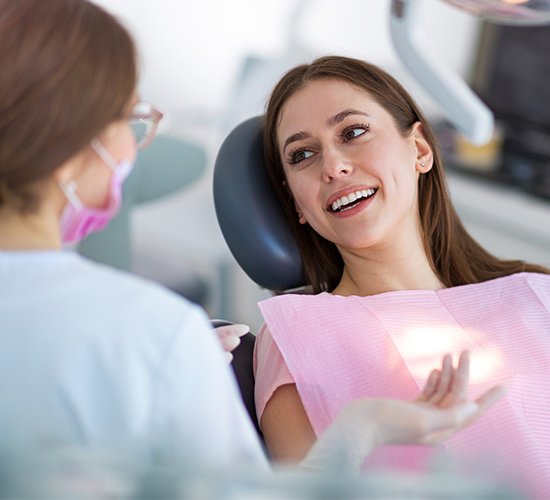 At some other dental practices, the dentist only performs the restoration stage of the dental implant process, referring patients to specialists for the placement procedure. At Premier Walk-In Dental, Dr. Kumar is able to handle every step of the process right here in our Rockledge office, meaning you don't have to waste time and effort traveling to other practices. You can get all the care you need in one convenient location.
Understanding the Cost of Dental Implants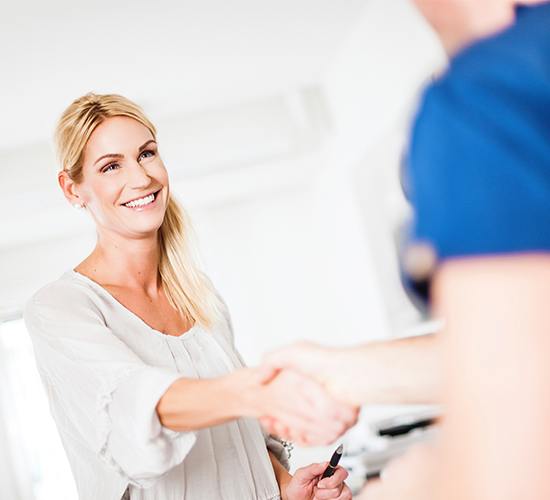 Here, we customize implant treatment according to each patient's unique situation. As a result, we cannot give general estimates without performing an examination first. During your consultation, we can give you a clear idea of a quote for your treatment. Considering just the initial treatment costs, dental implants tend to be the most expensive option compared to dentures and bridges. However, when you add in the replacement costs that bridges and dentures require every few years, dental implants often become the best investment in the long term.
Learn More About the Cost of Dental Implants
Dental Implant FAQ's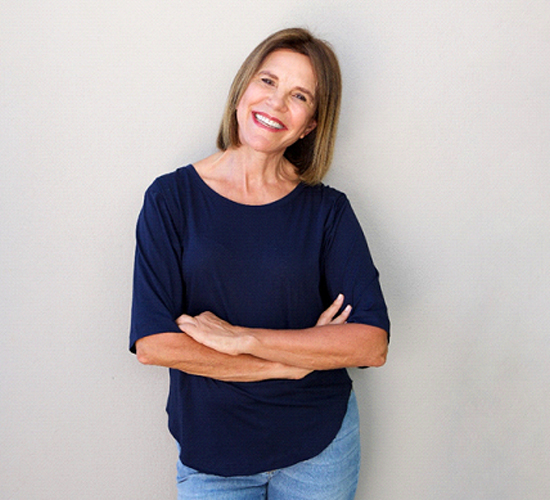 Are you still wondering about dental implants? If so, you're in the right place. For any specifics, please don't hesitate to contact our office and speak to one of our friendly front desk staff members. Otherwise, we've included the answers to some of the most frequently asked questions about dental implants in Rockledge to make the information you need easy to access. Read on to satisfy your curiosity!
Does it Hurt to Get Dental Implants?
Once you learn that dental implants require surgery, you may automatically assume that it's a painful process. However, most patients who have received this treatment relate the feeling to a simple extraction. We will always ensure that you're numb and comfortable before beginning, and we offer sedation for a greater sense of relaxation. The only slight discomfort you'll experience is after your surgery for the next few days but this soreness will eventually go away.
How Long Does It Take to Recover from Dental Implants?
Dental implants have a unique process that requires a healing period of at least 3 to 4 months. This is called osseointegration, which allows the implants to fuse to your jawbone and provide you with many functional and health-related benefits. However, there is no need to worry, you will only feel some soreness for about the first week after surgery. During the rest of the healing process, you'll have temporary restorations to maintain your appearance and help you eat/speak.
How Should I Care for My Dental Implants?
With proper care, dental implants can last for the rest of your life! One of the benefits of this tooth replacement solution is that for the most part, you can maintain them like you would your natural teeth. Brush twice a day and floss once to remove food debris and bacteria from your mouth, keeping your implants clean. Based on your smile, we may recommend an interdental brush or water flosser for a more thorough cleaning. It's also vital to wear a mouthguard during sports and a nightguard during sleep if you're affected by bruxism. Lastly, don't forget to visit our office for routine checkups, where Dr. Kumar will ensure that your smile is healthy and thriving.
Are Dental Implants the Right Option for Me?
It's important to keep in mind that no two smiles are the same, so the solution that a friend or family member receives may not be the best option for your needs. That's why the only way to know with certainty is to schedule a consultation with Dr. Kumar. She will carefully examine your smile before developing a personalized treatment plan. Typically, if you have missing teeth, a healthy jawbone, and a commitment to good oral healthcare, dental implants will be a great choice. However, our implant dentist in Rockledge can also provide treatments like bone grafting, which allows even those with weaker jawbones to enjoy dental implants.
If you have any other questions, call us to learn more about dental implants!