Rockledge Dental Implants
The Ultimate Tooth Replacement Choice
When it comes to replacing missing teeth, dental implants are the most comprehensive option available in dentistry. In fact, they are widely considered the gold standard across the industry. Why? Unlike dentures and bridges, dental implants actually replace the entire tooth structure—starting with the root. At Premier Walk-In Dental, we're proud to offer this advanced treatment to give patients their healthy, confident smiles back.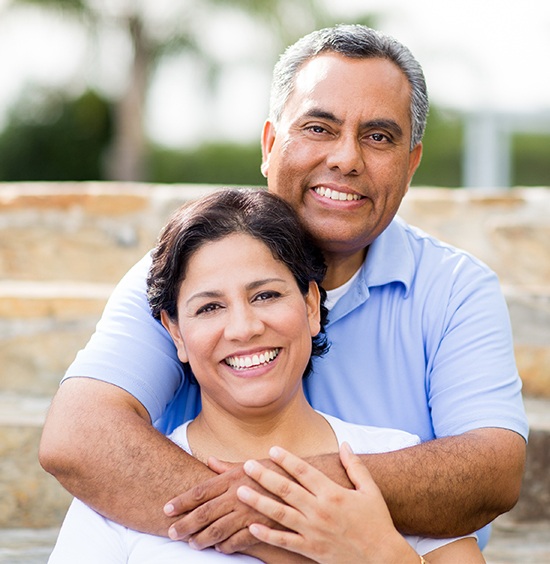 Why Choose Premier Walk-In Dental for Dental Implants?
Implant Placement and Restoration All in 1 Location
Customized Treatment Plan for Every Patient
Same-Day Extractions Available
What is a Dental Implant?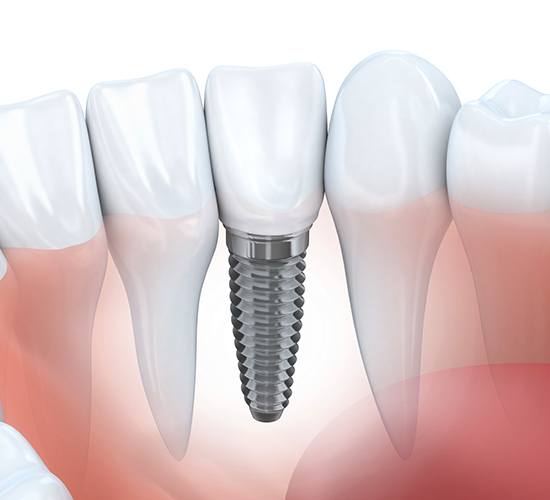 A dental implant consists of three parts: the post, abutment, and restoration. In a minor surgical procedure, the post is positioned within the jawbone, which grows and surrounds it over a few months. Then, the abutment is placed to easily attach the restoration on top. In all, the structure of a dental implant closely mirrors that of a natural tooth, and the entire process typically takes anywhere between a couple of months to up to a year to complete.
Benefits of Dental Implants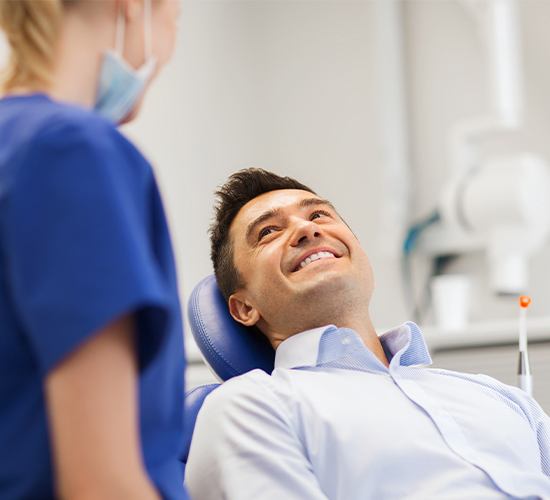 Being firmly embedded in the jawbone, dental implants provide many unique benefits. Not only do dental implants stay in place without slippage, but they also keep the jawbone strong and nourished, which helps to support the teeth around them. As a result, you don't have to worry about your facial structure changing shape, a common occurrence for those with missing teeth. With implants, you can go more than 30 years before needing to think about replacing them, compared to 10 years at most with dentures and bridges.
Are Dental Implants Right For You?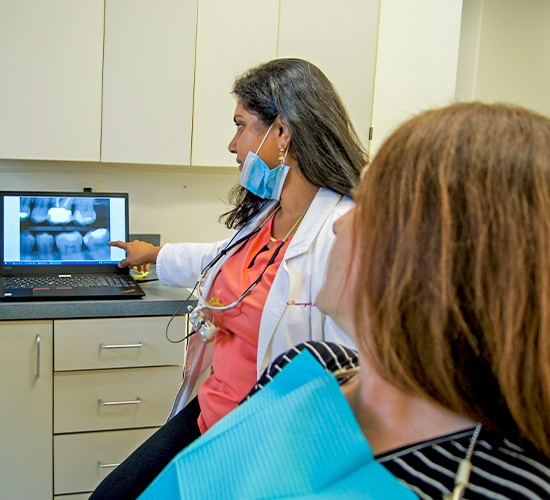 Regardless of the number and location of your missing teeth, dental implants can give you your smile back. Dr. Kumar can customize your treatment plan to meet your specific needs, fill in the gaps, and complete your smile. Basically, no patient's mouth is so far gone that dental implants can't help!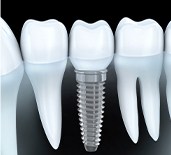 Missing Single Tooth
For one lost tooth, a single implant post is surgically placed in the socket, and a dental crown is put on top. While traditional bridges involve removing healthy tooth structure for stability, this one implant stands independent and doesn't negatively impact the surrounding teeth.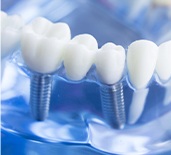 Missing Multiple Teeth
Depending on where your lost teeth are located, you can have either a bridge or a partial denture that attaches to only two or three implants, which provide added security and stability. Implant-retained bridges work well for large gaps of three or more missing teeth in a row, and implant-retained partial dentures can replace teeth throughout an arch.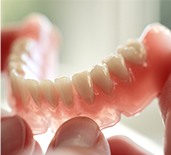 Missing All Teeth
Have you suffered complete tooth loss? Dental implants can still help you! Using four to six dental implants strategically placed in the jaw, we can stabilize full dentures and restore around 70% of your original biting power. That way, you'll be able to eat a nutritious diet, just as you did with your natural teeth.
Start-to-Finish Convenience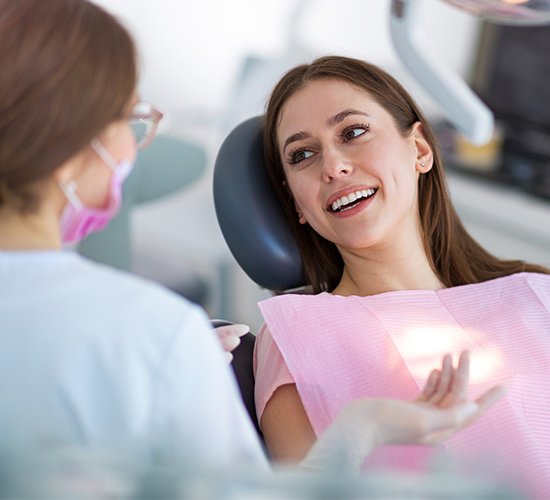 At some other dental practices, the dentist only performs the restoration stage of the dental implant process, referring patients to specialists for the placement procedure. At Premier Walk-In Dental, Dr. Kumar is able to handle every step of the process right here in our Rockledge office, meaning you don't have to waste time and effort traveling to other practices. You can get all the care you need in one convenient location.
Understanding the Cost of Dental Implants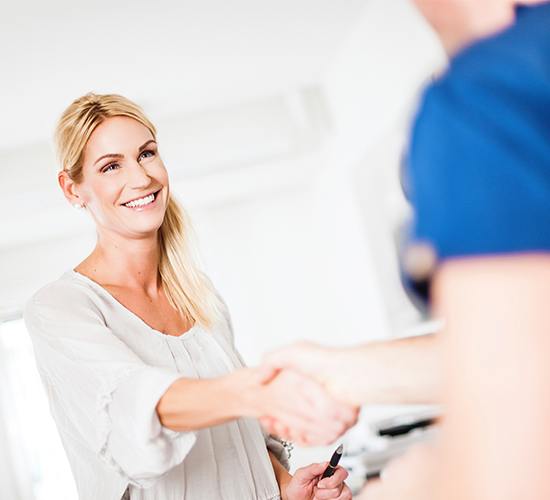 Here, we customize implant treatment according to each patient's unique situation. As a result, we cannot give general estimates without performing an examination first. During your consultation, we can give you a clear idea of a quote for your treatment. Considering just the initial treatment costs, dental implants tend to be the most expensive option compared to dentures and bridges. However, when you add in the replacement costs that bridges and dentures require every few years, dental implants often become the best investment in the long term.