Preventive Dentistry in Rockledge
Avoid Dental Emergencies in the Future
Although Dr. Kumar and the rest of our team specialize in diagnosing and treating dental emergencies, we believe that every smile is better off avoiding trouble to begin with! After all, an ounce of prevention is worth a pound of cure. That's why we encourage our patients to come to our practice on a regular basis for preventive care. With this approach, we can help you keep your smile healthy for a lifetime!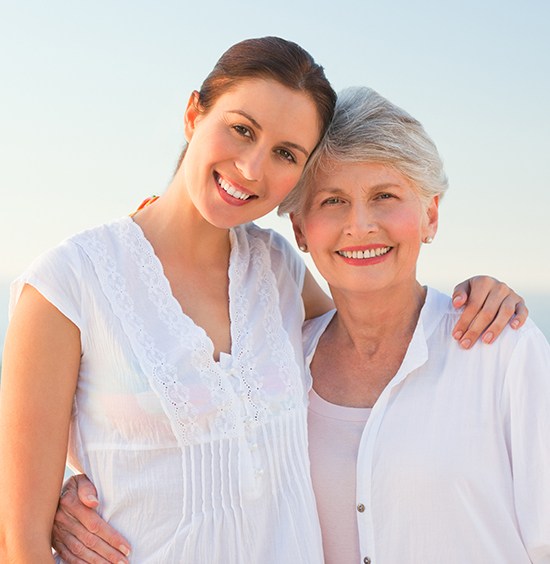 Why Choose Premier Walk-In Dental for Preventive Dentistry?
Patients of All Ages Treated
Walk-Ins Welcome
Dental Insurance Maximized
Dental Checkups & Cleanings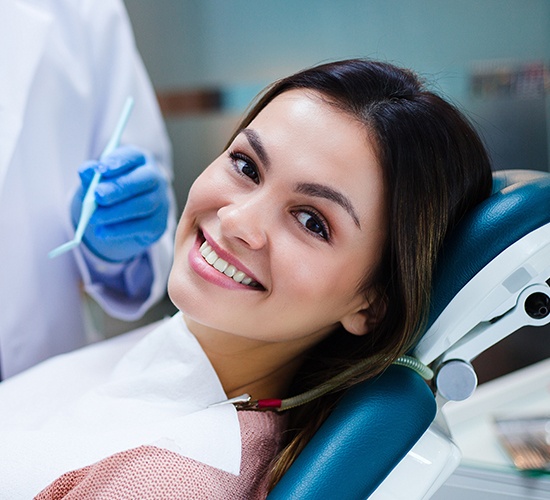 Besides daily at-home brushing and flossing, dental checkups and cleanings play the most important part in maintaining a strong smile. During Dr. Kumar's examination of your mouth, she can identify problems early on, even before they become noticeable to you. As a result, they can require less invasive treatments to resolve and are less likely to cause you unnecessary pain. Plus, with a thorough dental cleaning, we are also able to stop issues before they have the chance to start.
Learn More About Dental Checkups and Cleanings
Gum Disease Treatment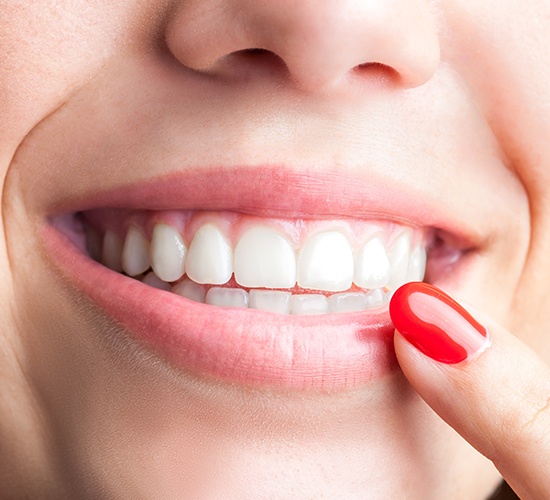 Did you know that nearly half of all American adults have an advanced form of gum disease? Although this condition can seem benign at first with red, swollen, and bleeding gums, it can quickly escalate and eventually lead to tooth loss. That's why we check for gum disease at every routine appointment and provide treatment right away when necessary. We'll also take the time to explain proper brushing and flossing technique so that patients can prevent gum disease from coming back.
Oral Cancer Screening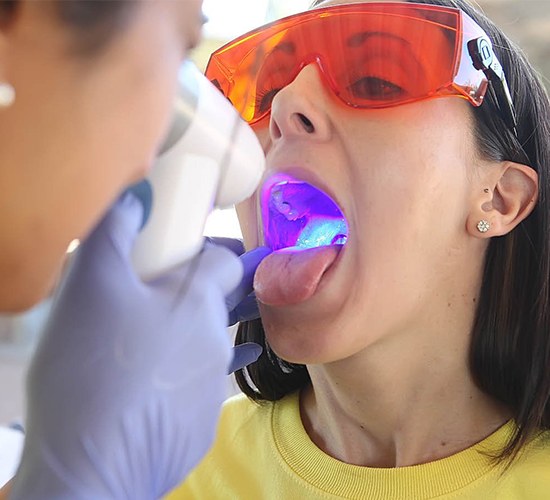 Although oral cancer is the sixth most common type, it has a rather high mortality rate because it is often caught, diagnosed, and treated too late. However, when it's found early, the survival rate jumps up to 90%. This is why we perform oral cancer screenings at every checkup and cleaning appointment. This visual and tactile exam is completely painless and takes just a couple of minutes, but it has the potential to save lives.
Children's Dentistry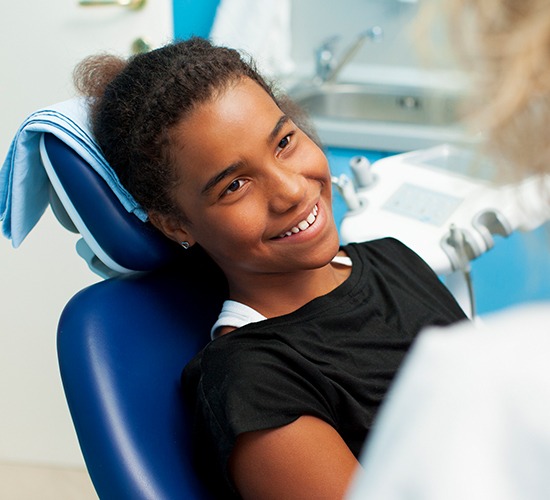 At Premier Walk-In Dental, we love getting to work with patients of all ages. Our team has the clinical experience and patience to serve little ones and help them understand the importance of their dental health. With her gentle, kind nature, Dr. Kumar can make your child feel completely at ease in the treatment chair and provide positive dental experiences, memories, and skills that will stay with them through adulthood.