Dentures – Rockledge, FL
Enjoy New, Durable Teeth
If you've lost any of your teeth, you know the issue lowers your quality of life. It starts by ruining your smile's look and eventually creates challenges with everyday tasks. Still, you don't have to bear that situation. In fact, the problem can always be solved via top-quality dentures. Those from Dr. Kumar at Premier Walk-in Dental are especially effective! If you'd like to learn more, just keep reading or book a visit to our office soon.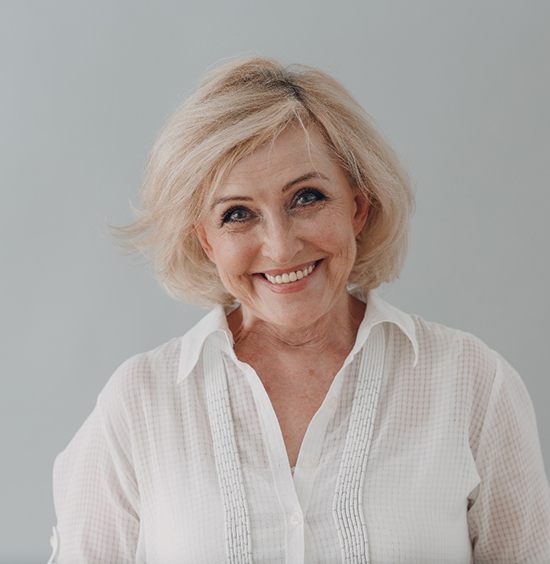 Why Choose Premier Walk-In Dental for Dentures?
;High-Quality Materials for Beautiful, Long-Lasting Results
Highly Experienced Dentist
Dental Insurance Welcome & Flexible Financing Available
Who Is a Good Candidate for Dentures?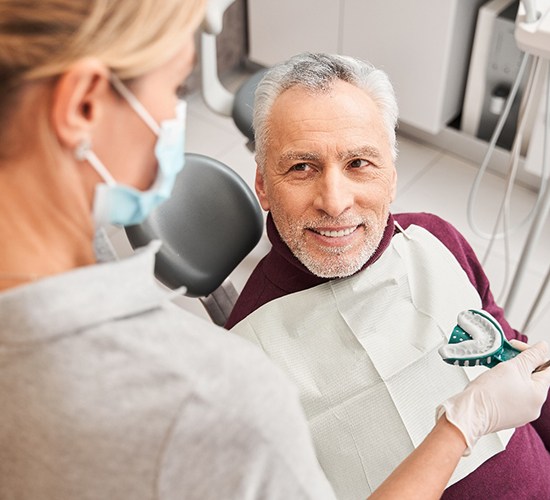 As expected, the best denture candidates suffer from severe tooth loss. Such patients struggle to eat, speak, and even grin without proper teeth for support.
That said, you can only confirm candidacy through a dental consultation. This visit allows Dr. Kumar to see if dentures are your best oral health option. If you qualify, she and the rest of our team will draft a custom treatment plan just for you.
Of course, remember that not everyone with tooth loss benefits from dentures. A different restoration option might be better if you don't lack all the teeth along an arch.
Types of Dentures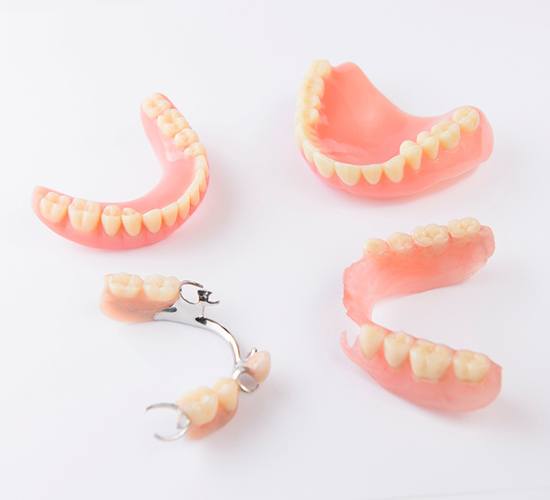 Among other things, the consultation will also confirm the type of denture best suited for you. That way, your prosthetic teeth will work well with your mouth.
In particular, our office will suggest one of three possible kinds:
Partial Dentures
Per their title, partial dentures only replace a few teeth. Consequently, they stay secure with metal claps that loop around your other chompers.
Partial dentures generally consist of tooth replacements attached to a gum-colored plastic base. Since they fill tooth gaps, the prosthetics also prevent other teeth from tilting.
Full Dentures
Full dentures replace all the teeth along an arch. Given that fact, they don't use clasps to secure themselves. Rather, they remain steady with natural suction.
Ultimately, a full denture's base doesn't differ much from a partial one. The former relies on acrylic, gum-colored resins. Still, it does allow a full denture to sit snugly on the gums.
Implant Dentures
If you want a more stable option, consider implant-retained dentures. Unlike traditional ones, these prosthetics use dental implants to stay rooted.
If you don't already know, implants are surgically placed in the jaw. As such, they stimulate the jawbone to prevent its erosion. Furthermore, their fusing with the jaw ensures they don't slip or fall from your mouth.
The Benefits of Dentures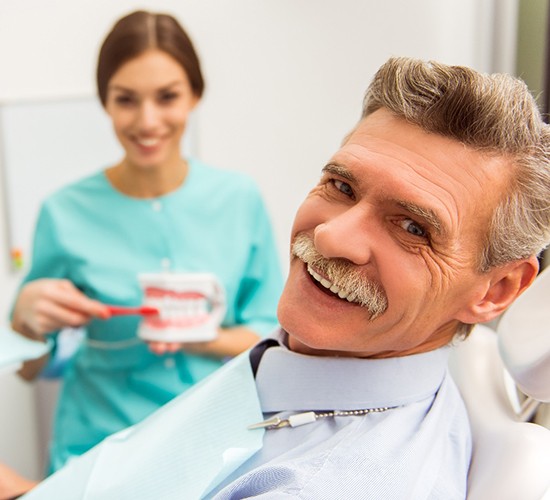 With new teeth from dentures, you would experience a great many perks. Common ones include:
Natural-looking Results – Today's dentures use advanced technology, so they look lifelike and natural. You can thus count on them to give you a nice smile.
Greater Confidence – Since they fill in those nasty smile gaps, dentures will help your confidence and body image.
Easier Eating – Whether they're implant models or not, dentures help you chew food more easily. Therefore, they make meals more comfortable and expand dietary choices.
A Long Lifespan – When given proper care, dentures can last well over a decade!
Fast & Reliable Denture Repair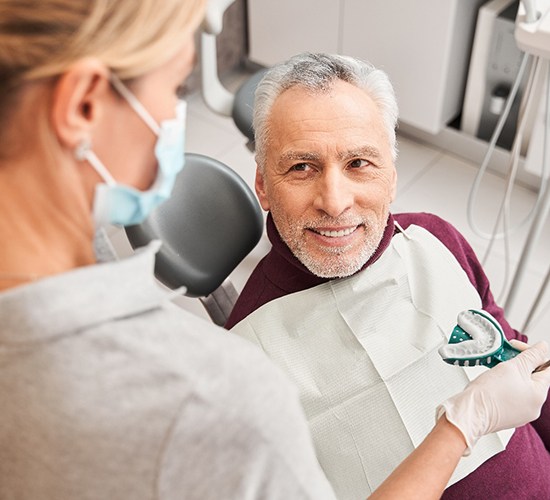 Loose or ill-fitting dentures can be a real nuisance. Damaged dentures can cause big problems with function and comfort. If your denture has become loose or damaged, Premier Walk-In Dental can help you with same-day denture repair and replacement at our Rockledge dental office.
Our walk-in denture repair services include:
Replacement of missing teeth
The addition of teeth to a partial denture
Relining of dentures
Denture rebasing
Repair of cracked bases
Refitting Your Loose Denture
Denture repair is a fairly common need. As your mouth changes over time, your denture will begin to fit poorly. This is especially true if you undergo extreme weight loss or gain. Denture relining involves shaving down the denture base and then repairing it with plastic, allowing for a better fit. This generally needs to be done about every seven years or so, even if you've got great oral health and take good care of your dentures. The good news is that you can have this denture repair done without an appointment at Premier Walk-In Dental.
Repairing Broken Teeth in a Denture
If you break a tooth or several of the teeth in your denture, you'll need to have them replaced for complete function. We can repair your broken denture, or, if it seems to be beyond repair, we can have a replacement denture created for you.
Adding New Teeth to a Denture
A partial denture is designed to replace various teeth throughout the mouth when healthy teeth remain. If you already have a partial denture and lose another tooth, we can add a new replacement tooth and update this dental prosthetic to better suit your current needs.