Rockledge Cosmetic Dentist
Transform Your Smile and Your Confidence
Before all else, our first priority is making sure your teeth are healthy and free from infection. However, once we've addressed any significant structural problems, we can turn our focus to visual issues that are bothering you and holding you back. After all, studies have shown that those with a confident smile are considered happier, healthier, kinder, wealthier, and smarter. With Dr. Kumar on your side, you can create a radiant, winning smile that you'll be proud to show off.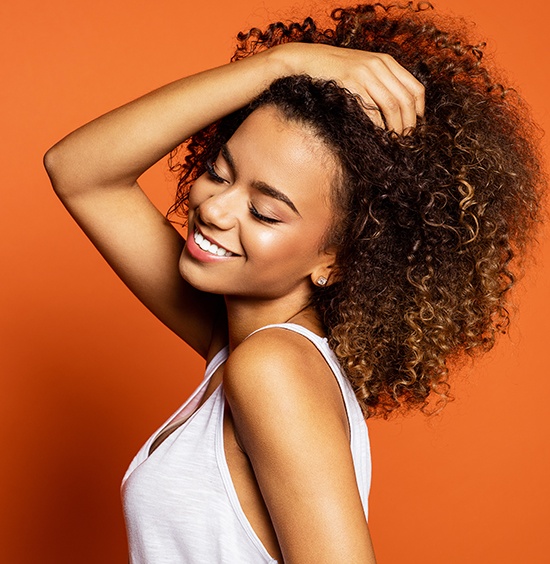 Why Choose Premier Walk-In Dental for Cosmetic Dentistry?
Up to 10 Shades Brighter with In-Office Teeth Whitening
Skilled Dental Team Focused on Your Needs
Affordable Payment Plans Available
Porcelain Veneers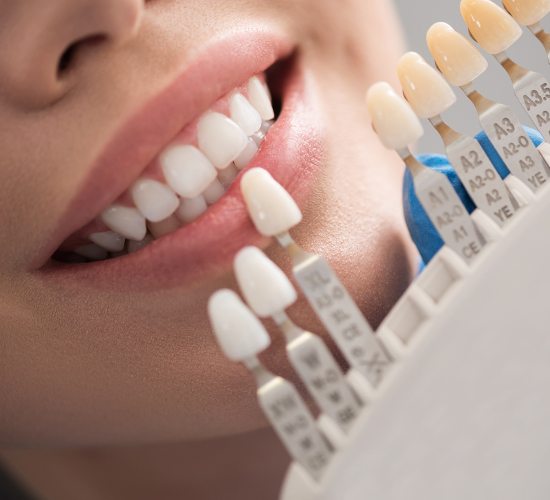 When it comes to altering the appearance of your teeth, few treatments are as comprehensive as porcelain veneers. These thin, lifelike ceramic shells can cover any number of visible imperfections, including gaps, chips, cosmetic cracks, discoloration, and even slight misalignments. Whether you're getting just a couple of veneers or a set for your entire mouth, in as little as two appointments, you can achieve a smile that's truly Hollywood worthy and lasts for more than 15 years.
Metal-Free Restorations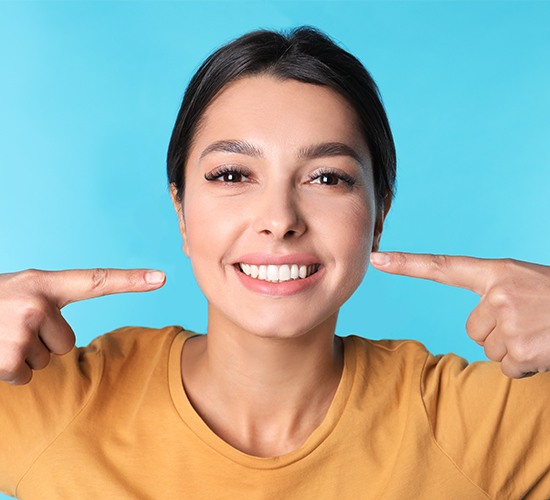 When you have tooth decay, a misshapen or small tooth, or another obvious problem, you don't want to call attention to that area in your mouth. So, why would you ever want to get a crown or filling that contains shiny, silvery metal? At Premier Walk-In Dental, we use restorations that are completely metal free. With composite resin and porcelain materials, we are able to create restorations that look and feel just like natural teeth, so your smile can stand out in the best possible way.
Cosmetic Bonding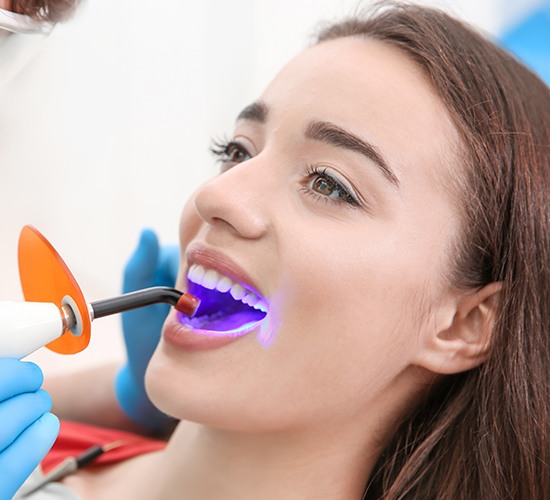 If you're looking for similar results as porcelain veneers, but want a more affordable alternative, cosmetic bonding is worth considering. Utilizing the same material used for tooth-colored fillings, Dr. Kumar can fill in chips and gaps and hide visible flaws from view. She sculpts the putty-like resin into the desired shape until your tooth looks completely natural. The best part is that this treatment can be completed in just one appointment!
Learn More About Cosmetic Bonding
Teeth Whitening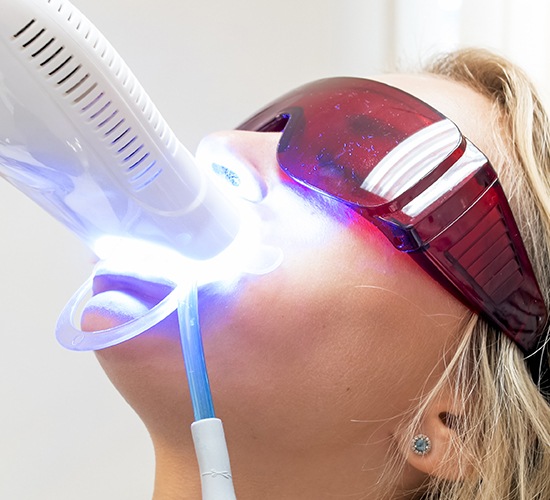 Are your teeth yellow from years of drinking coffee and eating chocolate? Are medications making your teeth appear faded or dull? Regardless of the cause of your discolored teeth, you can turn back the clock and brighten your smile with professional-grade teeth whitening. Unlike weaker solutions available at your local store, our in-office treatment only takes about an hour, but it can remove stains and whiten your teeth by as many as 10 shades!