Porcelain Veneers – Rockledge, FL
Revamp Your Smile in Just Two Appointments
A flawless smile can say a lot about you. In fact, polls frequently indicate that people with attractive smiles are perceived as more intelligent, healthier, and wealthier by their peers. Conversely, an employment study indicated that patients with unattractive or missing teeth were less likely to be hired or promoted. If you don't like the way your smile looks, the Premier Walk-In Dental team can help. We offer a wide range of cosmetic dentistry services that can transform flawed teeth into picture-perfect smiles. One of the most popular cosmetic services we offer are porcelain veneers.
If you want to learn more about any of our dental services, contact our Rockledge dental team to schedule a cosmetic dentistry consultation with Dr. Sowmya Kumar. She has years of experience providing a wide array of cosmetic dental services to meet any patient's needs and create gorgeous smiles.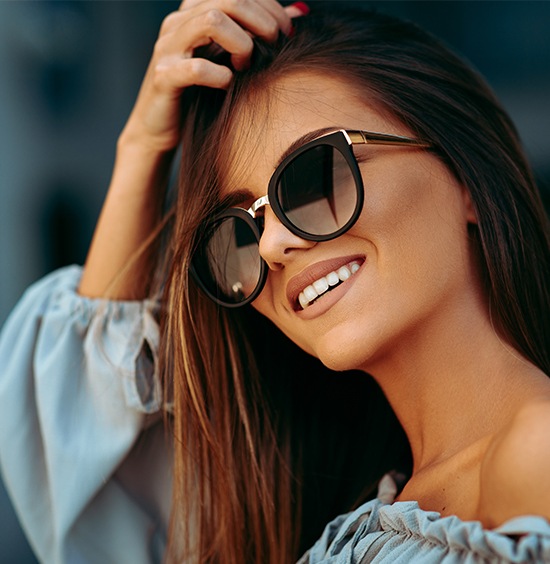 Why Choose Premier Walk-In Dental for Porcelain Veneers?
Able to Eliminate Multiple Flaws with 1 Procedure
Affordable Payment Plans Available
Achieve Red-Carpet Quality Confidence
What are Porcelain Veneers?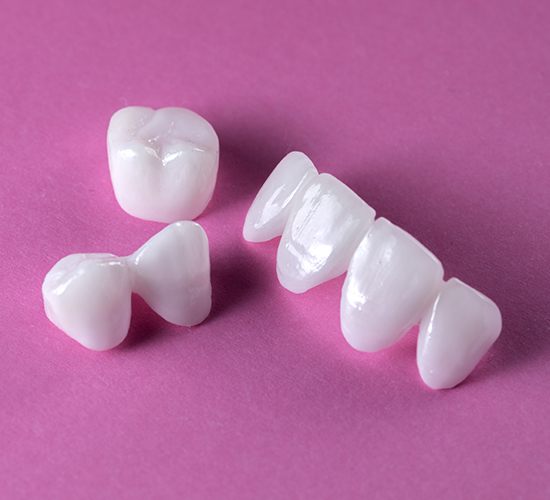 Veneers are thin sheaths of dental grade porcelain. About the size of a fingernail, porcelain veneers are affixed to the front surfaces of the teeth to correct and conceal numerous cosmetic flaws with just one, simple procedure.
Who Should Consider Cosmetic Treatment with Veneers?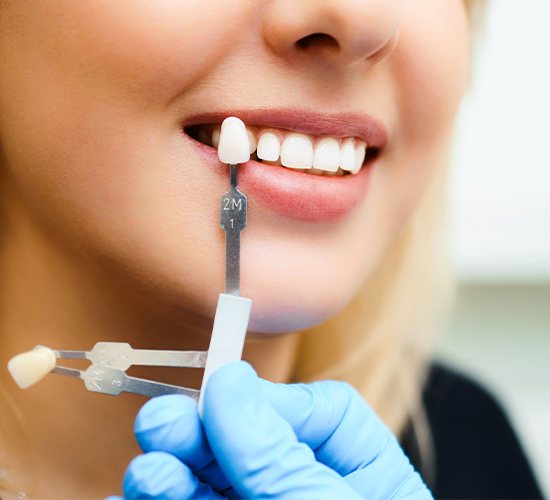 Porcelain veneers are extremely versatile, and we can use them to correct almost any smile flaw. From mild dental discoloration to advanced dental wear, porcelain veneers make it easy to perfect even the most imperfect smiles. We can even use porcelain veneers as an "instant orthodontics" treatment. If your smile is functioning properly, but you have unevenly spaced or irregularly positioned teeth, we can reshape your entire smile line with custom porcelain veneers.
How are Porcelain Veneers Placed?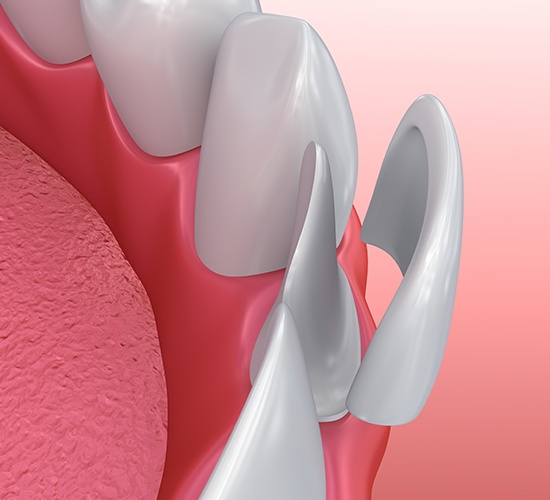 Porcelain veneers are placed in two appointments. During your initial visit, we'll prepare your teeth by removing a very small amount of surface enamel. This allows the veneers to lie flat within the smile. Once your teeth are prepared, dental impressions are taken. We send these impressions to our dental lab where your custom veneers will be crafted. Then, we place temporary veneers to protect your prepared teeth and allow you to get used to the look and feel of your new smile. When the final product is received from the dental lab, you'll return to exchange your temporaries for flawless, custom crafted porcelain veneers that will transform your smile.
Do I Need to Care for Porcelain Veneers Differently Than My Teeth?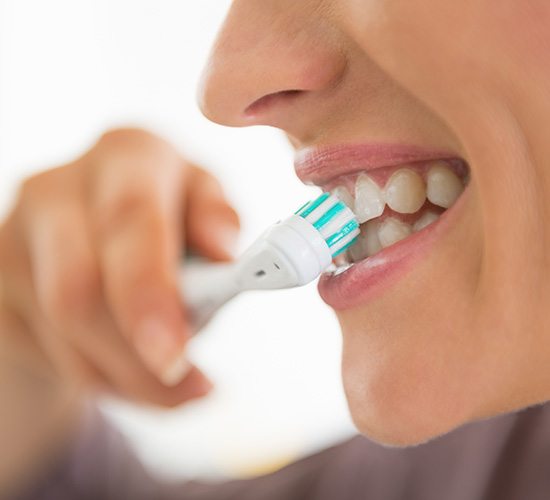 You may need to switch to a soft or ultra-soft bristled toothbrush and use a less abrasive toothpaste. Otherwise, your oral health and hygiene routine should remain the same. You'll need to brush your teeth for at least two minutes at a time twice a day and floss daily. Additionally, it's important to maintain twice a year dental visits with Dr. Kumar and the Premier Walk-In Dental team. We'll partner with you to extend the life of your porcelain veneers so your smile will stay flawless.