September 13, 2013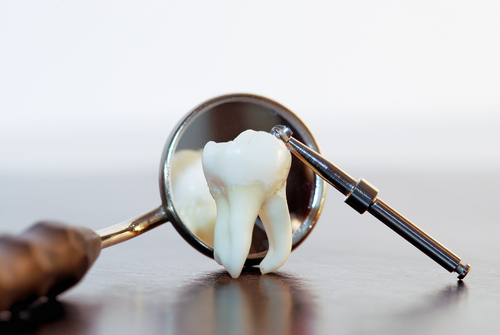 In our last post, we talked about cavities and the service Dr. Jeff Nichols offers to treat them—tooth-colored fillings. But sometimes a tooth is too decayed or damaged to be treated. In those cases, what you might need is a tooth extraction.
With a walk-in tooth extraction from Premier Walk-In Dental, we can relieve you of the painful symptoms of an abscess or infection, or remove a severely damaged or decayed tooth and replace it with a crown.
As intimidating as a tooth extraction might sound, many extractions are simple. Thanks to local anesthetic and Dr. Nichols' years of experience, you can look forward to a comfortable and quick procedure that gives you the important help you need.
Another case in which a tooth extraction might be necessary is wisdom tooth removal. It's advisable that patients have their wisdom teeth removed to prevent pain, impaction, misalignment, and infection.
Caring for Your Smile after an Extraction
Following your walk-in tooth extraction, it's important to keep these tips in mind:
Change gauze regularly for the first 24 hours following your visit
Elevate your head to stop bleeding
Apply an ice pack for the first 24 hours to lessen swelling
Avoid sucking on a straw or smoking cigarette for a few days
Don't rinse your mouth for the first 24 hours
Do you need help with a tooth-extraction? Call or visit Premier Walk-In Dental in Rockledge today. We serve patients from Cocoa, Satellite Beach, Merritt Island, Viera, Suntree, Melbourne, and Palm Bay, Florida.
No Comments »
No comments yet.
RSS feed for comments on this post.
Leave a comment