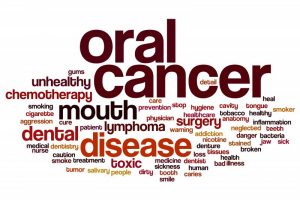 "Cancer" is often considered one of the scariest words in the English language, but it doesn't have to be. Many types of cancer can be treated if detected early enough. Oral cancer is no exception. If you know the early signs of oral cancer in Rockledge, you can get address it soon enough that it's perfectly treatable.
What are Some Early Signs of Oral Cancer?
There are several signs that could point to early stages of oral cancer. You should alert your dentist in Rockledge if you are experiencing any of the following symptoms:
Sore in the mouth or on the lips that does not heal (the most common symptom)
Lump on the lip, mouth, neck, or throat
Persistent sore throat or feeling that something is caught in the throat
Hoarseness in the voice
Pain or bleeding in the mouth
Numbness in the mouth or tongue
Difficulty chewing, swallowing, or moving the jaws and tongue
Pain in the jaw or ear
Toothache or loose teeth
Unexplained weight loss
Constant fatigue
When Should I See My Dentist?
If you experience any of the above symptoms, it's important to contact your dentist immediately. It's better to be safe than sorry. Even if you don't have oral cancer, some of the signs could point to other health problems such as gum disease or tooth decay. No matter what, if you have any kind of dental discomfort, it's best to call your dentist.
What Will My Dentist Do?
Your dentist will typically perform an oral screening at your checkups every six months. They can also give you one if you have any of the symptoms above. Here's what you can expect during an oral cancer screening:
Your dentist will quickly and comfortably examine your mouth, tongue, palate, throat, lips, and face for signs of oral cancer and other health problems.
Your teeth and gums will be checked for typical dental problems such as cavities.
If your dentist suspects oral cancer, they may remove a small sample of skin to be sent to the lab and given a biopsy, or a test for cancer presence.
Once the results are in, your dental office will call you right away. Treatment for oral cancer has improved in most effectiveness and gentleness in recent years. Together, you and your doctor will design a treatment plan that's right for you.
Getting treatment as early as possible is key in overcoming oral cancer. It never hurts to get an exam to learn more about your health. Remember, contacting your dentist is the first step to the path of recovery!
About the Practice
Premier Walk-In Dental is the perfect place to come for last-minute dental care. We offer walk-in services for people near Rockledge, FL with busy lives who may not have time to schedule appointments. Drs. Sowmya Kumar and Julie Fox are more to provide quality care, even for sudden dental emergencies. To learn more about how they can screen you for oral cancer, contact them here or call (321)-631-4334.