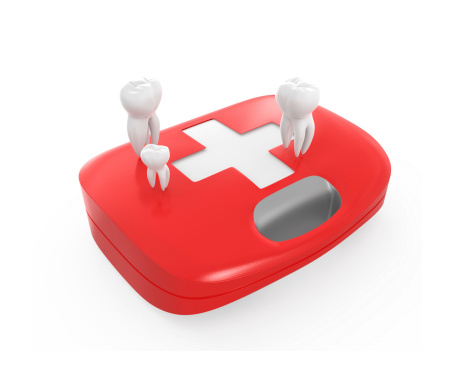 Oral cancer is a serious condition that affects people in every state. 50,000 new patients are diagnosed with the disease in the US every year. The two most common risk factors for the illness are tobacco use and excessive alcohol consumption. However, new evidence shows that viruses may also play a major role in spreading the disease. This makes it more important than ever to see your dentist in Rockledge for regular oral exams. Early detection is key to successful treatment.
HPV Virus May Play a Key Role
Doctors have long known that the human papillomavirus (HPV) can put female patients at special risk for cervical cancer. They now believe that the same virus can make people of both genders more likely to contract the illness. In fact, researchers have noticed a disturbing uptick in cases of oral cancer among people in their 30s, 40s, and 50s, many of whom neither drink nor smoke. Many of these people have been exposed to HPV at some point in their lives.
Oral Cancer and Other Types of Viruses
Research is currently underway on the relationship between viral infections and oral cancer. In the meantime, it's important for all of us to see our dentist every six months for an oral exam. That's because oral cancer is usually treatable if caught early. April is the perfect time to schedule your next appointment because it's Oral Cancer Awareness Month. Here's what to expect during an oral cancer screening:
Your dentist will perform a complete check out of your mouth, tongue, palate, throat, lips, and face for signs of oral cancer and other health problems. The exam is quick and comfortable. Yet the benefits can last for a lifetime.
Your dentist will also check your teeth and gums for cavities, misaligned teeth, and other problems that you typically associate with dental care.
If your dentist suspects the presence of oral cancer, then he or she may remove a small skin sample for testing. This will be sent to a dental lab that will perform a biopsy (a test for the presence of cancer).
Your dental office will call you right away after the results are in. Today's methods of treating oral cancer are both gentler and more effective than those of just a few years ago. Your doctor will work with you to design an effective treatment strategy.
While we are on this topic, we should mention that a regular oral exam is especially important for people who suffered an emergency dental situation six months previous. The aftereffects of whatever lead you to seek treatment may still be cause for concern. In any event, it's always a good idea to double check things.
Maybe you don't have a regular dentist yet. If so, then finding one is easier than ever before. Just type the phrase "dentist near me" in your favorite search engine. You'll soon have a list of professionals in your area. It won't be long before you're enjoying all the benefits that come from regular dental care. That by itself is more than enough reason to smile.
About the Author
Dr. Sowmya Kumar earned her DMD degree from the prestigious University of Florida College of Dentistry. She combines a compassionate approach with professional excellence to provide only the very best care to her value patients. You can reach her office online or by calling (321) 631-4334.