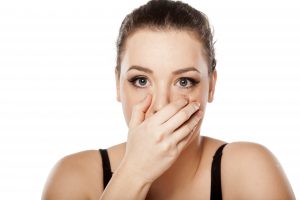 Everyone wants to have a bright, dazzlingly white smile, which is why you might tend to hide your teeth if they have a grayish hue to them. Maybe you've tried everything to vanquish the discoloration, and you're frustrated because no OTC products seem to do anything except waste your time and money. You might be thinking about visiting your dentist to ask about in-office professional teeth whitening in Rockledge. But will that fix your gray teeth, or will you just end up disappointed again? Let's talk about the causes behind gray teeth and how you may be able to achieve the stunning grin of your dreams.
The Causes of Gray Teeth
Gray teeth can have a number of different causes, the most famous of which is tetracycline. It's a drug that was often given to pregnant mothers and young children in the 1970s and before. Although it is a powerful antibiotic, it has unfortunate side effects for developing teeth, causing them to take on a grayish color. Sometimes, the grayness appears in dark, horizontal bands across the teeth.
Other causes of gray teeth include:
Dentinogensis imperfecta. This disorder affects the development of teeth and causes them to become weak, discolored, and translucent.
Trauma. A mouth injury can disrupt tooth development. It can also disrupt the blood flow to mature teeth, thereby causing discoloration.
Metal. Amalgam (silver) fillings sometimes leak and cause the enamel around them to take on a gray appearance.
Will In-Office Whitening Help?
Regardless of the cause behind your gray teeth, you may be able to achieve the smile of your dreams with help from your cosmetic dentist in Rockledge! First, your dental professional will examine your teeth and ask you some questions about your medical and oral health history; this will help them determine why your teeth are gray. From there, they'll design a treatment plan for you.
Your dentist may recommend that you undergo a powerful in-office bleaching procedure. The treatment takes only about an hour, and it can produce dramatic results, whitening teeth by up to 10 shades! The special gel used in the procedure penetrates teeth to break up even stains that have been there forever. It may be an effective way to get rid of that unsightly tetracycline discoloration.
If your dentist determines that it would be unsafe or ineffective for you to undergo teeth whitening, they may talk to you about other ways to makeover your smile. For example, since stains from amalgam fillings are permanent, whitening won't be able to get rid of them. You may need veneers or cosmetic bonding to cover the discoloration.
Don't let gray teeth get you down! A simple cosmetic treatment may be all you need to achieve a brilliant, bright set of pearly whites.
About the Author
Dr. Sowmya Kumar is proud to serve as your general and cosmetic dentist in Rockledge. If you suffer from gray teeth or other problems that are stopping your smile from reaching its full potential, she would be happy to help! Contact our office at (321) 617-5901.