October 15, 2016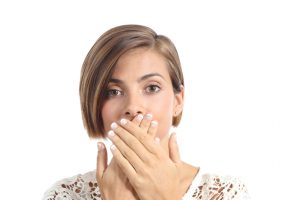 Your dentist in Cocoa is available for advice and rapid treatment if you or a loved one suffers an oral injury. You have a broken tooth in Cocoa, lose a crown, or are struck in the mouth. Your emergency dentist at Premier Walk-in Dental delivers compassionate and expedient treatment.
Emergency Dentistry is Important
Preventive, restorative and cosmetic dental services maintain oral health and smile aesthetics. In addition, at Premier Walk-in Dental, your dental emergency is our highest priority. We know that fast, accurate treatment, done compassionately, saves teeth.
Dr. Jeffrey Nichols and Dr. Ryan Collins want their patients to contact them right away when an urgent dental problem arises.  For instance, if an avulsed, or knocked out, tooth is reimplanted within 30 minutes to one hour of injury, it should recover and continue to function for years.
The dentists in Cocoa tell patients they should never hesitate to get advice or help from Premier Walkin Dental.  If necessary, the doctor will see the patient immediately. Also, a compassionate team member delivers advice in response to a sports injury, fall, chipped, cracked or broken tooth, symptoms of dental abscess and toothache and other problems.
Can You Cope With a Dental Emergency?
Your emergency dentist teaches first aid strategies and asks patients to use them. Of course, a calm demeanor and common sense are important tools in an emergency, too.
Here is some advice to deal with common oral health emergencies.
Toothache or extreme dental sensitivity Over the counter analgesics relieve discomfort due to dental abscess (infection), lost filling or tooth fracture. An ice bag placed on an ailing jaw controls swelling. Leave it in place for20 minutes, allow the jaw to rest for 20 minutes, and then repeat.The patient should retain pieces of a broken tooth, fractured crown or chipped veneer and bring them to Premier Walk-in Dental.
Avulsed tooth If you lose a tooth during sports or a fall, place it directly back in the socket. A knocked-out tooth has a better chance of being re-implanted if it is replaced in the socket immediately, says the American Association of Endodontists.  If possible, hold the tooth in the socket while travelling to the office, or place it between the cheek and gums.
Additionally, rinse the avulsed tooth with warm water, but leave any residual soft tissue in place. If the tooth will not go back in the socket, place it in a sealed container or plastic bag with water, milk or over the counter tooth preservative (available at most drug stores).
Lacerated soft tissue Cuts and bleeding require direct pressure or biting on gauze or clean handkerchief. For serious lacerations which do not stop bleeding within 10 to 15 minutes, get to the nearest hospital emergency room.
To reduce the chances of dental emergencies, athletes should wear customized acrylic mouth guards. Dr. Nichols and Dr. Collins recommends them for all kinds of sports and even routine exercising such as running.
Additionally, never chew hard items such as ice cubes, peanut brittle or non-foods (pencil tops, plastic packaging). Prevent decay and gum disease with regular six-month exams and cleanings at Premier Walk-in Dental.
 You Have an Emergency Dentist in Cocoa
Contact Premier Walk-in Dental with your emergency situation. Dr. Nichols, Dr. Collins and their able team are ready, willing and able to stabilize and treat your condition and get you smiling again.
No Comments »
No comments yet.
RSS feed for comments on this post.
Leave a comment