September 9, 2019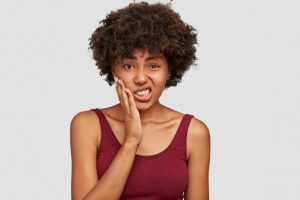 For your whole life your teeth have been shifting, growing, and developing. Depending on factors like bad habits and your hygiene routine, oral health problems could hit you at any moment. If a severe problem like dental decay or extreme damage is causing you pain, the first thing that pops into your head is probably "Do I need my tooth pulled?" The longer you leave issues like these untreated, the more damage it could cause the rest of your mouth. Here are three reasons you may need an extraction to save your oral health.
Impacted Teeth
You've most likely heard of impacted wisdom teeth. Most dentists will recommend removing them because as they grow, they can cause severe discomfort and pain. Because they're still located underneath the gum, they need to be surgically removed. If they were allowed to grow in, they could alter the alignment of your remaining teeth. They can also be more susceptible to developing oral health problems because they would be hard to reach in the far corners of your mouth.
Overcrowding
If you're getting an orthodontic treatment, you may need a tooth or two removed to allow your teeth some space for overcrowding to be corrected. This way, as you're undergoing treatment, your teeth have room to adjust to be side-by-side to help you achieve the lasting results you want.
Even if you don't need orthodontic treatment, if you suffer from having overcrowded teeth, it can have grave consequences for your oral health. Teeth that overlap and seem shoved together can create hideaways that are hard to reach with a regular toothbrush. Over time, they'll collect food debris and plaque, which can also cause the accumulation of harmful oral bacteria. Because of this, you could develop cavities or even gum disease.
Severe Infection
Severe tooth infections don't just occur over night. In fact, the reason such an invasive procedure such as an extraction needs to occur is because the issue has been left untreated and has put the rest of your healthy teeth at risk. A problem like a cavity can be easily repaired with a filling to protect it from harmful oral bacteria. However, when this small cavity is left to get worse, the decay can penetrate the inner-portion of your tooth, known as the chamber. Located there are thousands of nerves clumped up into the pulp of your tooth. Because the decay left a road for harmful oral bacteria to travel directly to the inner chamber of your tooth, that area can become infected.
If the infection isn't severe, a root canal may suffice to save your natural tooth. As the discomfort gets worse and harmful bacteria multiple in the chamber, you could be at risk for the infection to spread to other teeth or even into your bloodstream. That's where a tooth extraction comes in to save your wellbeing.
If you're still wondering whether you need a tooth extraction in Rockledge, be sure to contact your dentist. Having overcrowding or an infected or impacted tooth could cause more problems down the road when the proissue is left to progress, making the situation worse than it already is.
About the Author
Dr. Sowmya Kumar raised her family for a few years before returning to school at the University of Florida School of Dentistry. She is passionate about looking out for her patient's best interests and optimizing their oral health. She offers comprehensive dental care, including everything from tooth extractions to in-office teeth whitening. For questions or to schedule an appointment to find out if your tooth needs to be removed, visit Premier Walk-In Dental's website or call 321-631-4334.
Comments Off

on 3 Reasons Your Tooth May Need To Be Removed
No Comments
No comments yet.
RSS feed for comments on this post.
Sorry, the comment form is closed at this time.