February 16, 2016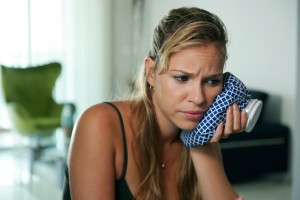 The beauty of a walk-in dentist appointment is simple: you can make your dental care work for your schedule, rather than the other way around. At Premier Walk-in Dental, we know adults are far more likely to visit the dentist when it's convenient, and that's why we're proud to be the walk-in dentist office so many in our community count on. And do you know what else? We're also your emergency dentist in Cocoa, FL — because when something goes wrong with your oral health, you don't want to be left waiting for a dental practice to "work you in" to see the doctor.
Bring your emergency dental needs to Premier and you'll be settled into the dentist's chair and onto the road to recovery in no time!
Your dentist in Cocoa will see you today
A range of things can unexpectedly go wrong with your dental health — and when it happens to you or a loved one, it's easy to get stressed. But no matter your dental emergency, you'll feel better knowing you've got the team at Premier Walk-in Dental on your side. The two most important things to keep in mind are to keep calm and visit your walk-in dentist as soon as possible.
The following oral situations are some of the most common emergencies we see in our office. Knowing how to react can help increase the chances of restoring your tooth health quickly.
Missing tooth: If you or a loved one suffer from a knocked out tooth, collect the missing part and rinse off any debris (hold the tooth by its crown, not the root). Store the tooth in its socket, if possible. If not, it will be safe in the cheek or a bag of milk until you can see the doctor.

Broken tooth in Cocoa: Find any large missing pieces for possible reattachment. Manage pain with an over-the-counter medication, and reduce swelling with an ice pack applied in 15-minute intervals.

Laceration to the soft tissue of the mouth. Stop the bleeding by biting down or applying gentle but firm pressure to the area with a clean gauze or cloth. If bleeding doesn't subside after ten minutes, head straight to the emergency room.

Toothache. Adult tooth pain in Cocoa can usually be managed with an over-the-counter pain medication until you can make it to the dentist's office. Children's toothaches are often caused by something stuck between the teeth, so help them floss and rinse before visiting the dentist.
Walk into our office for emergency or general dental care today
At Premier Walk-in Dental Care, you don't have to call to schedule an appointment beforehand. How many other dental offices can say that? Not many. Take advantage of our wonderful, convenient emergency, restorative and general dental care near Cocoa, FL the next time you need to see the dentist.
No Comments »
No comments yet.
RSS feed for comments on this post.
Leave a comment