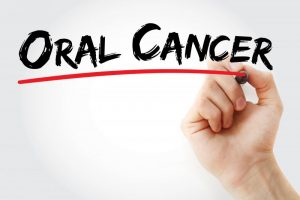 Do you have a sore in your mouth or on your lip that just doesn't seem to go away? Do you have difficulty chewing or swallowing? Is your mouth or throat persistently sore? These might all be signs of oral cancer. However, that doesn't have to be as scary as it sounds. When caught early, oral cancer in Rockledge can be easily treated. Let's talk about the stages and symptoms of oral cancer in more detail.
Stage 0
Stage 0 oral cancer means that there is a tumor, but it's only growing in the epithelium, or the outermost layer of tissue in the oral cavity. It has not spread to any other areas. Treatment is easiest when the tumor is caught at this stage.
Stage 1
Stage 1 means the tumor is 2 cm across or smaller. It has not yet spread to any nearby structures, such as the lymph nodes. Treatment is still fairly simple, as the tumor can often be removed with surgery or radiation.
Stage 2
When the tumor has reached a length of between 2 and 4 cm, it is categorized as stage 2 oral cancer. Still no cancer cells have been found in any areas outside of the oral cavity.
Stage 3
This is the stage where things get a bit more complicated. Stage 3 means that either the tumor is larger than 4 cm across, or cancer cells are present in at least one lymph node.
Stage 4
There are 3 categories in Stage 4, or Stage IV, oral cancer:
Stage IVA: The tumor has spread to nearby structures and may be any size. It often spreads to the lymph nodes first, particularly those on the same side of the head or neck as the primary tumor.
Stage IVB: The tumor has either invaded deeper tissues, or has spread to one or more lymph nodes and is larger than 6 cm across but has not traveled to other areas.
Stage IVC: This is the most dangerous stage. By this point, the cancer has spread to other areas, most commonly the lungs.
Symptoms of Oral Cancer
If you experience any one of the following symptoms, it couldn't hurt to contact your dentist for an evaluation:
Persistent sore in the mouth or on the lips
Constant sore throat or feeling like something is caught in the throat
Hoarse voice
Numbness, pain, or bleeding in the mouth
Difficulty chewing or swallowing
Toothache or loose teeth
Unexplained weight loss
Constant fatigue
Although many of these symptoms could point to something besides oral cancer, it's better to be safe than sorry. Early detection is the best way to treat most problems in the mouth, especially oral cancer. Contact your dentist right away if any of the symptoms above sound familiar.
About the Author
Dr. Sowmya Kumar earned her Doctor of Dental Medicine degree from the University of Florida College of Dentistry. Although she grew up in India, she now calls Brevard County in Florida her home. For her, dentistry is about compassion and improving smiles one person at a time. If you experience any of the symptoms listed above, contact here on her website or call (321)-631-4334.