June 8, 2018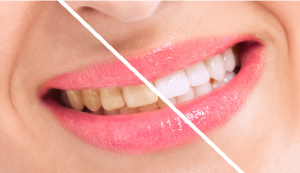 Your teeth are not just important for chewing and speaking, but also to help you feel confident. Unfortunately, it is estimated that one-third of adults do not like how their teeth look, often due to discoloration. While it is normal for your enamel to darken over time, it is not something that you have to live with. You can restore a bright white smile with teeth whitening in Rockledge. Now, you have a variety of options available, including over-the-counter products and professional treatments from your dentist, but which is the best one?

Whitening Toothpastes
Among the most convenient and affordable solutions to whiten your teeth involves over-the-counter toothpastes. Although they may seem like the perfect solution, they are only effective for removing surface stains. They do not contain professional-grade whitening agents. As a result, they cannot change the color of your teeth. You may notice a slight improvement in the color of your enamel over time, but you will not see drastic changes. In addition, the results you do achieve usually do not last.
Whitening Strips
Whitening strips are often used as an alternative to trays and gels because they are an easy solution. The flexible strips contain a peroxide-based whitening agent. When applied to your teeth, it will penetrate the enamel to begin lightening it. Although this can seem like a low-cost alternative for in-office treatments, it can leave you with inconsistent results. In addition, the whitening agent can cause irritation to the gum tissue.
Whitening Gel Trays
Over-the-counter whitening trays are widely available. When used correctly, they can improve the color of your teeth by a few shades; however, they do not offer a custom-fit like those from your dentist. As a result, you can have an uneven distribution of the whitening agents, as well as gum irritation.
If you prefer the convenience of whitening trays, your cosmetic dentist in Rockridge can provide you with a take-home kit. You will be given custom-fit trays and a high-quality whitening agent to achieve in-office results from the comfort of your own home. Your teeth will become several shades whiter with results that will last with the right aftercare.
Professional Teeth Whitening
A professional treatment from your dentist is the best way to get your teeth several shades whiter. Using oxidizes, the enamel is deeply penetrated to lift away stains. During the treatment, your gums are protected by a barrier to reduce any irritation prior to applying the whitening agent. A special light is used to activate the gel. After just one appointment, you will have a dazzling bright smile.
Get a Bright Smile Today
If you are tired of hiding your smile in pictures, it is time to restore your confidence with a professional whitening treatment.
About Dr. Sowmya Kumar
Dr. Sowmya Kumar provides high-quality dental care to the community. Supported by extensive qualifications and training, she not only offers general dentistry but cosmetic treatments as well. She has the solutions you need to achieve a healthy, beautiful smile. If you are interested in a whitening treatment, contact Premier Walk-in Dental today to schedule your consultation.
Comments Off

on Over-the-Counter vs. Professional Teeth Whitening in Rockledge
No Comments
No comments yet.
RSS feed for comments on this post.
Sorry, the comment form is closed at this time.