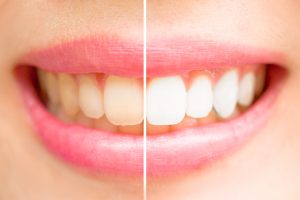 For years, you've felt insecure about the stains on your teeth, but now you're ready to do something about it. You want to try professional teeth whitening in Rockledge, but you're concerned about the possible side effects. Thankfully, your local dentist is weighing in with some valuable information, so that you can soon enjoy a beautiful new smile!
How Professional Teeth Whitening Works?
Professional teeth whitening consists of your dentist applying a high-strength bleaching agent to your teeth in 20-minute cycles, that are repeated until the desired results are reached. Usually, within an hour your teeth will be up to 10 shades brighter. Thus, in just one visit, you will be able to leave your dentist's office with a brand-new looking smile.
Are There Any Side Effects?
When you decide to have your teeth professionally whitened, you are also choosing the safest type of application available. That's because your dentist will take special precautions to secure your gums and other soft tissues in your mouth. This is a very important aspect of the treatment process because the high-powered bleaching agents used can act as an irritant.
Another possible side effect of teeth whitening is that you may experience teeth sensitivity afterwards. That's because the active components in the bleaching agents penetrate deep into the enamel to remove stains. Your dentist will help to prevent any discomfort, though, by applying a special paste after the last treatment is done that helps to neutralize the sensitivity.
Why In-Office Whitening is the Best Option
To recap, in-office whitening is the best option for removing stains because it uses the highest quality products, delivers the best results in the shortest amount of time and is performed in an environment that places safety at the forefront.
Once you're able to enjoy the brand-new look of your teeth, be sure to take the proper precautions to maintain it.
How to Avoid Stains
Here are some tips to keep in mind to prevent staining in the future:
Avoid dark-colored foods and beverages.
Be sure to maintain regular visits to your dentist.
If you're taking any medications, check with your dentist and pharmacist to see if teeth staining is one of the possible side effects.
Take note, also, that over time your enamel can wear down and reveal the yellowish dentin layer that lies beneath.
You're now aware of the possible side effects of the teeth whitening process and how your cosmetic dentist in Rockledge can provide the safest application possible. The next step is to reach out to your dentist to schedule an appointment today.
In a short period of time, you'll be smiling with confidence!
About the Author
Dr. Sowmya Kumar earned her dental degree from the University of Florida College of Dentistry and has since gone on to provide the Brevard County community with exceptional service and care. She remains driven every day to continue to improve and help each patient who visits Premier Walk-in Dental leave with a smile. Dr. Kumar can be reached for more information through her website.