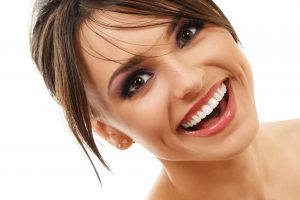 Does the appearance of your smile matter? According to a recent study it does, as it shows that most people you meet will notice the condition of your teeth before anything else. Thus, having stained teeth can leave you feeling insecure and could contribute to you making a poor first impression. Thankfully, there's a way to vastly improve the appearance of your ivories with teeth whitening in Rockledge. As you read on, you'll learn how the process works and what you should do to prepare for it.
Before Teeth Whitening, Do This
Professional teeth whitening is the only way to remove stubborn stains that have imbedded in your enamel. The process is made successful by the usage of high-quality bleaching agents that penetrate deep and deliver lasting and noticeable results.
Just as your dentist is measured in how he or she approaches the teeth whitening procedure, there are precautionary steps that patients need to take as well.
Hera a few of them:
Oral Hygiene – Before having your teeth whitened, you should already be practicing excellent oral hygiene, which includes brushing and flossing your teeth at least two times a day.
Hypersensitivity – If you have very sensitive teeth, you need to let your dentist know. It may be recommended that you take a different route.
Regular Checkups – Before a whitening procedure is done, you should already be visiting your dentist for cleanings and checkups. Thus, the professional will already be familiar with your oral needs and make any necessary adjustments to ensure that you have the best experience and results.
How the Process Gets Started
Before the whitening process starts, the following steps are taken to prepare your teeth and oral cavity:
Cleaning – Your dentist will clean your teeth to clear away any plaque or other debris that may have collected on them.
Dental Exam – As an added precaution, some dentists will perform a dental exam to make sure there is no severe decay or cracks in your teeth that could compromise the process.
Comparison Photos Taken – So that you can see just how effective the process is, your dentist may take before-and-after photos to show the difference in your appearance after receiving treatment.
Securing Soft Tissues – The final step in the preparatory process is to secure your soft tissues. Your dentist will insert special apparatuses that will make sure that your cheeks, lips, gums and tongue are kept away from the powerful bleaches to prevent any irritation.
The Whitening Begins
Once your dentist is done preparing your teeth for the procedure, the whitening agent is applied and is allowed to work for roughly 20 minutes. Then, your dentist will assess the appearance of your teeth to determine if you need another round of treatment to deliver the desired results.
In one visit, you'll leave the office of your cosmetic dentist in Rockledge with a brand-new smile, and you'll now be ready to greet the world with confidence!
About the Author
Dr. Sowmya Kumar earned her dental degree from the University of Florida College of Dentistry. She has since gone on to provide top-notch care. Dr. Kumar takes pride in helping patients get the smile of their dreams at Premier Walk-in Dental and can be reached for more information through her website.