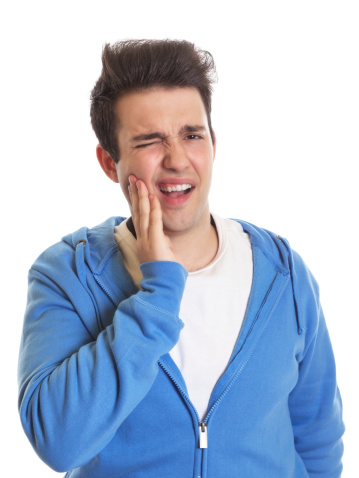 Sensitive teeth are one of the most common problems that bring people to their dentist in Rockledge. Possible causes include tooth grinding, dietary factors, and gum disease or other serious health conditions. Getting to the root of the issue is important for enjoying long-term dental health. Prompt treatment can usually manage the symptoms and bring relief.
Top 10 Causes of Sensitive Teeth
Your sensitive teeth symptoms may stem from one or more of the following causes:
One of your fillings needs replacing. A properly placed dental filling typically lasts for years without problems. Over time, however, fillings can begin to shrink or crack, allowing acid or bacteria to build up in the cavity and cause discomfort. A failing crown or bridge can also cause added sensitivity.
You're experiencing normal aftereffects of a dental procedure. Any type of dental treatment, from a filling to a root canal, can cause temporary tooth sensitivity.
You're using the wrong type of toothpaste or mouthwash. Certain types of dental products can cause tooth sensitivity. Examples include whitening toothpastes and mouthwashes that contain alcohol. You may need to switch to a different brand or ask your dentist for guidance.
Your diet is too acidic. Foods such as tomato juice, citrus juices, tea, coffee, and alcohol contain high amounts of acid, which can irritate exposed nerve endings.
You're brushing too hard. Aggressive brushing or flossing can irritate your teeth and gums, causing sensitivity issues. You may need to adopt a different brushing style or switch to a soft bristle toothbrush.
You're developing tooth decay or gum disease in Rockledge. Gum disease is a serious problem in our society, one which dentists call special attention to during the month of February. Sensitive teeth are one symptom of this condition.
You're grinding your teeth. Tooth grinding afflicts millions of Americans, many of whom are unaware that they're dealing with the problem until they notice that their teeth feel sensitive.
You have a cracked tooth. Tooth cracks and fractures are not always apparent. They may go unnoticed for a period of time until the patient begins to experience dental pain or sensitivity.
Your tooth enamel is thinning. This can stem from a number of factors, from lack of fluoride to the effects of aging. Your dentist may be able to treat the problem with protective coatings or targeted fluoride therapy.
You're dealing with an inherited problem. Some people inherit a tendency towards sensitive teeth from their ancestors. If this is the case, then your dentist may have suggestions for managing the problem.
When Sensitive Teeth Become an Emergency Situation
Most cases of sensitive teeth can be handled by a routine dental visit. Sometimes, though, the problem is a symptom of an emergency situation. Get help right away if you notice a fever, severe discomfort, facial swelling, or a dark-colored discharge in your mouth. You may be suffering from an abscess or other serious condition.
The Bottom Line
No matter what's causing your tooth sensitivity issues, it's a good idea to make an appointment with your dentist. He or she can determine the cause of the problem and work with you to achieve relief. There's no need to suffer in silence when help is available. You'll soon be on your way to happier smiles and healthier teeth.
About the Author
Dr. Sowmya Kumar is a skilled dentist with the training and expertise needed to treat a wide range of oral health conditions. She earned her DMD degree from the University of Florida School of dentistry in Gainesville and hones her skills through ongoing education and training. You can reach her office online or by calling (321) 631-4334.