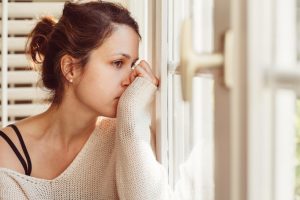 If you are experiencing a throbbing toothache, you may have a dental abscess or infection. Besides causing you considerable pain, an abscessed tooth can be dangerous. Dr. Nichols and Dr. Collins at Premier Walk-in Dental urge you to see them right away with this pressing oral health problem. They often use root canal therapy in Melbourne to heal the tooth of infection and to preserve it for years of additional service. You can be pain-free quickly and avoid extraction.
The Dangers of a Dental Abscess
Any cavity begins with oral bacteria–Streptococcus mutans to be specific. Living in plaque and tartar on and around teeth and at the gum line, this microorganism secretes acids which corrode tooth enamel. Left untreated, the resulting cavity goes deep into tooth structure and eventually into the highly innervated pulp at the center of a tooth. Infection and its resulting destruction of the pulp result in the following symptoms:
Dental sensitivity to hot, cold and the pressures of biting and chewing
Throbbing toothache pain which can radiate to the jaw, neck, and ear
Fever
Bad breath
A feeling of malaise
A pimple or reddened area on the gum
Jaw swelling
Foul-tasting drainage
Tenderness and swelling of the lymph nodes in the neck area
In other words, the tooth and the patient are in trouble and need quick treatment to relieve symptoms and save the tooth.
What You Can Do
If you are suffering from the symptoms outlined above, don't delay. Contact Premier Walk-in Dental for a same-day appointment, or simply come right into the office. Your dentist will see you right away, examine your tooth, take some digital X-rays and perform root canal therapy as needed. This tried and true restorative procedure removes disease tooth pulp and crowns the tooth to protect and strengthen it.
Root Canal Therapy in Rockledge
To begin a root canal, your dentist numbs the area and drills a small hole to access the first of up to four root canals. Using a series of tiny metal files, he carefully removes the pulp and smoothes the canal walls. He fills the canal with a natural substance called gutta-percha. He proceeds to the other canals as needed.
After finishing the treatment, the dentist places a temporary filling over the tooth. After a week to ten days of healing at home, you will return to Premier Walk-in Dental for placement of a porcelain crown.
Are Root Canals Successful?
The American Association of Endodontists says that root canal therapy is highly successful, relieves pain and is a much better choice than extraction and tooth replacement with bridgework or a partial denture. While these choices are appropriate in some situations, gum tissue and jaw bone always recede after tooth loss. Dr. Nichols and Dr. Collins agree that keeping your natural teeth as long as possible is always best. After all, that's the foundation of preventive dental care.
Please Don't Wait
If you are in pain or have other distressing dental symptoms, please come see the helpful staff at
Premier Walk-in Dental right away. Your comfort and overall health are our number one priority!