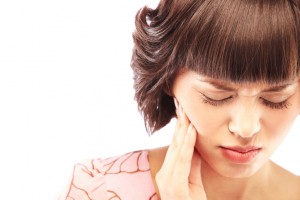 Jeffrey G. Nichols DMD performs same-day tooth extractions. Depend on him for precise care of tooth abscesses, fractures and impacted wisdom teeth.
If you have a hurting tooth, you want the fastest, gentlest treatment possible. Dr. Jeffrey G. Nichols and his caring staff get you into the office for restorative treatment or tooth extraction if needed.
Sometimes Rockledge, FL tooth extraction is unavoidable
Skilled family dentists such as Dr. Nichols deliver a variety of preventive and restorative services to keep your smile healthy and attractive, too. While modern fillings, root canal therapy, and crowns often restore teeth compromised by injury, gum disease or decay, sometimes extraction is the only answer. Additionally, dentists extract viable teeth for medical or orthodontic reasons.
The dentist may extract a tooth because:
it is too severely decayed
it will not respond to root canal therapy
the root structure is compromised
the tooth is very mobile because of gum disease
a wisdom tooth is impacted below the gum line and is damaging the bone structure and adjacent teeth
the orthodontist wants to reduce overcrowding
a baby tooth is blocking the eruption of adult teeth
cancer therapy has severely weakened the tooth structure
Dr. Nichols and his staff desire to give their patients the most comfortable extraction experience possible. As such, they offer local anesthesia and sedation options to numb the area and relax the patient for a painless and anxiety-free experience.
What's the procedure like?
First, the need for extraction is confirmed with oral examination and x-ray. Then, the patient is prepared with appropriate pain control medication.
Next, the dentist uses an instrument called an elevator to lift the tooth. He then extracts it with a forceps. Surgical extractions for impacted wisdom teeth require an incision into the gums to remove the tooth. After extraction, the gums around the empty socket are closed with absorbable or removable sutures as needed.
Aftercare of a Rockledge, Fl tooth extraction
A patient who has had sedation for the procedure requires a ride home from the dentist's office. At home, he or she may take over the counter ibuprofen or acetaminophen as Dr. NIchols recommends. Depending on the nature of the extraction, oral antibiotics may be prescribed.
In addition, the patient should:
rest the day of the procedure
bite on sterile gauze until bleeding resolves
apply ice to the jaw to reduce swelling and/or bruising
eat a soft diet for a few days
avoid brushing until the next day
avoid drinking with a straw as this may dislodge the blood clot in the socket
rinse with warm salt water every few hours the day after the surgery to ward off infection and reduce swelling
not smoke for at least 72 hours
Don't delay
If you suspect you have a dental problem, don't delay. Contact Dr. Nichols' staff for a same day appointment. This professional team is dedicated to your oral health and comfort,  too.