June 22, 2016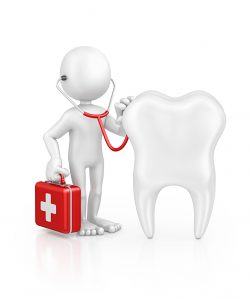 The NBA finals just ended and summer has just begun. That makes for plenty of motivation and plenty of time for extracurricular basketball. But if you think that a mouth injury really isn't all that likely while you're playing basketball, then you should think again. A dental journal recently reported that a boy caught his teeth on the net while slam-dunking the ball. He sunk the dunk, but he also lost a few of his front teeth. Freak accident? Not really. Other dentists report similar incidents in their practices. At Premier Walk-In Dental, Drs. Nichols and Collins have seen their share of sports-related mouth injuries. Fortunately, your Florida emergency dentist offers same day urgent care for a variety of dental injuries.
Knocked Out Teeth
Perhaps the most obvious of all dental emergencies is a tooth that has been knocked out, or avulsed. In this situation, time is of the essence. Your emergency dentist in Rutledge may be able to save and splint the tooth back in place if you are treated within 30 minutes. To preserve the tooth before you arrive in our office, do the following:
Handle the tooth only by the crown and avoid touching the root or any attached tissue
Rinse the tooth in clear water
Try to place the tooth back in its socket and hold it in place by gently biting down or with gentle pressure from your finger
If pain or bleeding prevents this, then transport the tooth in a sealed container filled with milk
A Broken Tooth
Without a mouthguard to protect your teeth from injury, broken or fractured teeth can be the consequence of a solid blow to the face or mouth. These can often entail injury to the inside as well as the outside of a tooth, so you should seek immediate care from your emergency dentist in Rutledge. Internal damage may necessitate root canal therapy.
To alleviate the pain of a broken tooth, first rinse your mouth with warm water. Then, apply a cold compress to your mouth or to the side of your face where there is swelling. You can take acetaminophen or ibuprofen, but do not apply a topical painkiller to your gum tissue.
Call Your Rutledge Emergency Dentist Today
If you are in the midst of a dental emergency, then Premier Walk-In Dental offers immediate care. Our office happily provides emergency and urgent dental care to Rockledge, Cocoa, Satellite Beach, Merritt Island, Viera, Suntree, Melbourne, and Palm Bay, Florida.
No Comments »
No comments yet.
RSS feed for comments on this post.
Leave a comment