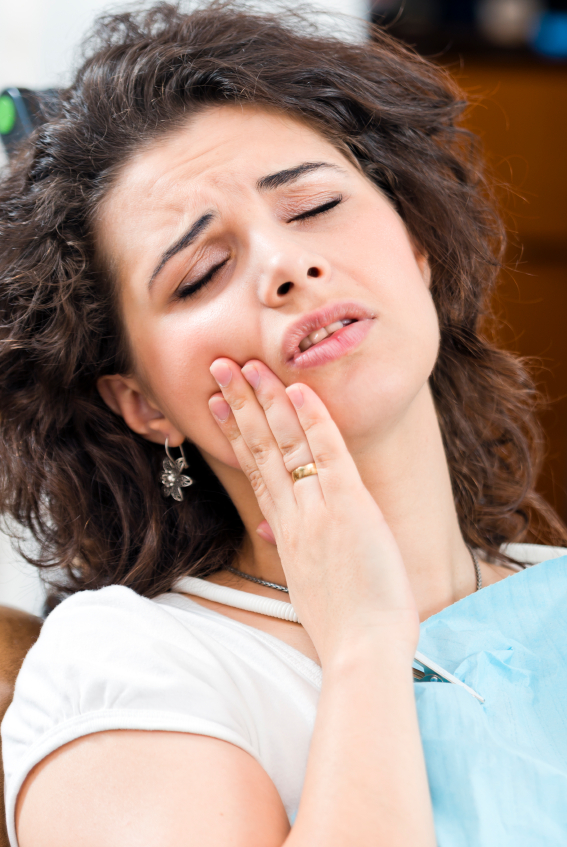 Sometimes dental problems occur out of the blue. Other times, they give advance warning of their approach. But those symptoms may not take the form of outright discomfort. Sensitivity to hot or cold, unusual sores or bumps, and swollen gums are all signs that you should see your dentist in Rockledge right away. Otherwise you're risking tooth loss or even worse.
Five Typical Warning Signs of Dental Trouble that May Not Hurt
These include:
An unusual bump or sore in your mouth or on your lips. Sometimes this is nothing more than a minor problem. Other times, however, it can be an early symptom of oral cancer. Either way, it's best to have a dentist check it out, just in case.
Bleeding or swelling in your gums. Both are signs of gum disease, a progressive illness that requires prompt attention. By the time your teeth or gums actually hurt, it may be too late to reverse the problem.
Sensitivity to heat or cold. This may be a sign of enamel loss, a common effect of getting older. On the other hand, it may be a sign that cavity-causing bacteria is at work in your teeth. Catching this problem early can prevent extensive damage to the tooth.
Soreness in your jaw or face. These are often signs of TMJ disorder, a problem that afflicts tens of millions of Americans. In many cases, the condition progresses to outright pain. But catching it before it gets to that stage is important for maximizing treatment outcomes.
Discomfort in your mouth that seems unrelated to a problem tooth. The human nervous system is a funny thing. Sometimes it sends out a warning from a spot that doesn't appear to be in trouble. This may be because the nerves in the affected tooth have died. Other times it may be caused by something else entirely. Either way, why take a chance?
What Your Dentist Can Do to Treat the Underlying Problem
Modern dental medicine offers a number of advanced tools for diagnosing and treating oral health conditions. Here are some steps your dentist may take to help you find relief:
Perform imaging scans of your jaw. Today's x-ray technology requires far less radiation than in the past while offering vastly improved results. X-rays are the standard method for detecting tooth-related problems.
Apply concentrated fluoride solutions to problem areas. The fluoride levels in city drinking water and non-prescription toothpaste are not always up to the job. Your dentist has access to prescription-grade formulas that pack much a bigger punch when it comes to treating decay-causing bacteria.
Use restorative methods such as fillings, crowns, bridges, or implants. If a tooth has already suffered physical damage, then your dentist may use any or all of these methods to restore lost functionality.
Provide a reference to another health care professional. Sometimes tooth problems are a sign of a deeper condition. For example, nighttime acid reflux may first manifest itself as damaged or discolored teeth. In such cases, your dentist may refer you to a specialist for further treatment.
Don't wait until you need the services of an emergency dentist in Rockledge to seek treatment. Taking steps now can prevent more suffering in the future. There is no better way to safeguard your health as you go through the rest of 2019.
About the Author
Dr. Sowmya Kumar earned her DMD degree from the University of Florida College of Dentistry. She combines extensive professional knowledge with a personal touch to deliver state-of-the-art care to her valued patients. You can reach her office online or by calling (321) 631-4334.