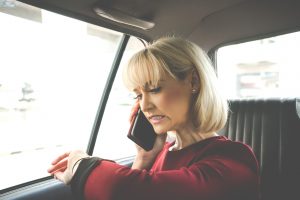 The phrase "time is of the essence" originally developed from the relationships bound by contract. This expression literally means that performance by one party at or within a specific time should enable the performance of another party in a timely manner. When it comes to your dental health, we have an informal agreement with our patients. When our patients need dental care, we are here to perform whichever services they need—whenever you need them! At Premier Walk-in Dental, your dentist in Melbourne is available to service you when you need it, not just by appointment. Our dental care comes at your convenience!
Experienced Dentists Are Here to Help!
If you hardly have time to make a dental appointment, you definitely don't have time to do tons of research on your next dentist. That's completely understandable. That's Dr. Jeffery Nichols and Dr. Ryan Collins continue to improve their expertise with extensive certifications and continued education. Dr. Nichols holds certificates in Invisalign, ClearCorrect, CEREC Technology, and Lumineers, making him an exceptional dentist for cosmetic and restorative services! Dr. Collins continues to educate himself to stay up to date with the newest technologies in root canals and crowns, extractions, and TMJ disorder. Both of our dentists recall that their favorite part of working in a walk-in dental practice is that they can see the immediate gratification that comes from caring for patients when they need it the most.
Services You Need, When You Need It!
Have you avoided dental appointments simply because of the inconvenience of taking off work or other obligations? We've all been there. Premier Walk-in Dental gives you a more understanding alternative. As an urgent dental care center, you can come whenever you have the free time! We accept all dental issues, both minor and severe. In fact, if you're having a dental emergency, we hope that you come to us first! You can simply walk into our urgent dental center and find the help you need. We offer these other services on a walk-in basis as well:
Tooth extractions
Root canal therapy
Fillings
Crowns
Bridgework
Denture (full and partial) repair and replacement
Same day emergency dental procedures
Dental cleanings on selected days
Visit Our Dental Office!
We understand that you can't always find a Melbourne walk-in dentist—or walk-in dental services just anywhere for that matter. It is especially difficult to find an office with the advanced technology that our practice offers, giving patients cutting-edge dental services. With that being said, Premier Walk-in Dental is proud to accept patients from Cocoa, Satellite Beach, Merritt Island, Vierra, Suntree, Melbourne, and Palm Bay. Feel free to visit us whenever you have time to fit us into your busy schedule. Although you don't have to make an appointment, if you would like to you can always contact our office.