September 2, 2015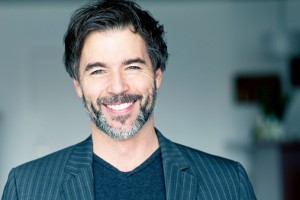 Imagine this: you've taken a few days off of work and you're now enjoying a quiet breakfast on the water. You bite in to a deliciously sticky and gooey cinnamon bun. With one bite you know you're in trouble. The dental crown that had been attached to one of your molars for years is now stuck to your cinnamon bun. Now, you need to have the crown replaced. Not exactly what you had planned to do on your day off, but that's the way emergencies go—never at the right time.
Fortunately, there is a dentist who can save the day and your crown. Dr. Jeff Nichols and his staff at Premier Walk-in Dental in Rockledge, FL, are prepared to offer same-day emergency treatment. Whether you need a crown replaced or a brand new crown, we can help.

Dental crowns, also called caps, are designed to completely cover a tooth above the gum line. They are used for a number of dental conditions, including:
Strengthening and protecting a weakened tooth
Preventing a crack in a tooth from extending deeper into the tooth
Rebuilding a broken tooth
Repairing teeth that are unusually worn
Covering the abutment tooth for a crown and bridge
Cosmetically covering a tooth that is damaged, misshaped or stained and discolored
Crowns Repair Broken Teeth
If that cinnamon bun just happened to have a hard walnut or pecan that you bit into, then your problem may not be a dislodged crown, but a broken tooth. Dr. Nichols can rebuild your tooth with a lifelike porcelain crown.
A new crown from Premier Walk-in Dental necessitates two visits. At the first appointment—which can usually be scheduled on the same day that your tooth becomes damaged—Dr. Nichols will prepare your tooth and create a molded impression that our lab will use to create your new crown. In the meantime, we'll be able to give you a temporary crown. Brush this crown as you do your other teeth, but avoid flossing on either side of your temporary crown. Once your permanent crown arrives from the lab, you'll return to our office and Dr. Nichols will bond your permanent crown in place.
Call Our Office for Emergency Dental Care
If you need to be seen immediately because of a misplaced crown, a broken tooth or any other emergency dental need, call Premier Walk-in Dental at (321) 631-4334. Our office in Rockledge, FL, happily provides emergency and urgent dental care to the surrounding areas of Cocoa, Satellite Beach, Merritt Island, Viera, Suntree, Melbourne, Palm Bay and beyond.
No Comments »
No comments yet.
RSS feed for comments on this post.
Leave a comment