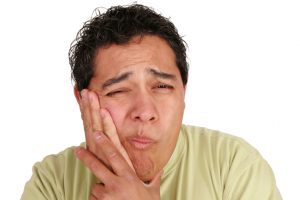 No one is ever quite prepared for a dental emergency. However, one in six Americans will face one this year. Among the most common dental emergencies involves a broken or fractured tooth. There are several reasons why your tooth might break, such as due to trauma or decay. No matter the cause, you need immediate treatment to save the tooth. With fractured and cracked teeth the third leading cause of tooth loss, you need same-day care for a broken tooth in Melbourne. At Premier Walk-In Dental, we offer same-day services to restore the health of your tooth.

Why Do Teeth Break?
Teeth can break for several reasons, such as trauma to the mouth. However, the most common cause of broken teeth involves a tooth that was already weakened finally gives way. When a tooth has suffered extensive decay or excessive strain, such as that caused from Bruxism, the integrity of the tooth is already compromised. When excessive force is placed on the tooth, such as when chewing, the weakened tooth will eventually break.
Why Do Broken Teeth Need Fixed?
If you have had a tooth break, you need to see your dentist in Melbourne immediately. Not only is the situation quite painful, but you become at risk for infection and additional damage. If you delay care, infection can develop in the tooth. In addition, the tooth can become decayed. As a result, we may not be able to save the tooth from extraction if you wait too long to have it treated.
How are Broken Teeth Fixed?
At Premier Walk-In Dental, we treat broken teeth the same day. We will stop the pain and discomfort while restoring the tooth's health, function, and appearance. As soon as your tooth breaks, immediately contact our office for a same-day appointment. While you wait for your appointment, use over-the-counter pain relievers to manage the discomfort. Apply ice to the outside of the face to help reduce inflammation. Avoid eating or placing pressure on the damaged tooth.
During your appointment, we will evaluate the severity of the break to create a comprehensive treatment plan. In some cases, a broken tooth can be fixed with dental bonding if the break was minor. For more severe breaks, you will likely need a dental crown.
A dental crown is a custom-made cap that is placed over a tooth. By doing so, the tooth remains protected from additional damage while restoring the tooth's function and appearance. We will prepare your tooth for the crown by treating the damaged areas. Then, we will take an impression of the tooth, which is sent to our dental lab to create your custom-made restoration. We will attach a temporary crown while you wait for your new restoration. In about 2 weeks, your permanent crown will be ready to be bonded to your tooth.
Your Dentist for Same-Day Care
When facing any dental emergency, you need immediate care. If you have had a tooth break or are having another type of dental emergency, contact our office today to schedule a same-day appointment.