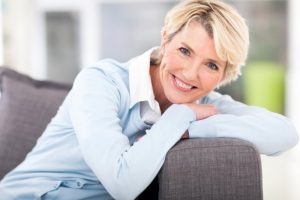 Dental disaster can strike at any time, but the holiday season causes an increase in dental emergencies because of all the delicious sweets and treats it has to offer. Having an emergency while you're traveling or with family can be a hassle, so you should try to protect your mouth and avoid dental emergencies altogether. Keep reading to discover 5 helpful tips from your dentist in Rockledge on how to keep your teeth safe and avoid disaster during the holidays.
#1: Be Picky if It's Sticky
Sticky foods like toffee or caramel can dislodge a filling or pull off a crown, leaving a damaged tooth unprotected. Avoid sticky foods to keep your teeth safe for one of the biggest meals of the year.
Additionally, any hard candies or sweets that don't dissolve quickly should be avoided because they keep sugar in contact with your teeth for long periods of time. If you're going to indulge, eat some chocolate. It dissolves quickly and still tastes delicious. Just be sure to brush your teeth afterwards!
#2: Avoid Popcorn
Popcorn is a delicious treat that can be found in seasonal tins this time of year. However, popcorn kernels can get stuck in your gums and cause irritation. While this may not be a real emergency, avoiding popcorn will make sure your mouth is comfortable and healthy during the holiday season.
#3: Have Your Dental Work Done Before the Holidays
Prolonging dental treatment can put you at a higher risk of having a dental emergency. Additionally, receiving treatment before the end of the year will help you maximize your insurance benefits because most plans don't rollover with the new year.
#4: Be Cautious
With all the gift unwrapping and boxes to open, many turn to their teeth has a helpful tool. Do not do this! Avoid using your teeth for anything other than eating to avoid a trip to the emergency dentist in Rockledge. Even nail biting can turn into a cracked, chipped, or damaged tooth.
#5: Maintain a Good Oral Health Routine
Just because it's the holidays doesn't mean you should slack on your oral healthcare routine. Brush your teeth twice a day and floss once a day to keep your oral health in tip-top shape. Be sure to visit your dentist after this season of sugar to make sure that your teeth and gums are still healthy.
Now that you know the best ways to avoid dental emergencies during the holiday season, you can enjoy all the seasonal festivities with the confidence of having a healthy and safe smile.
About the Dentist
A graduate of the University of Florida College of Dentistry, Dr. Sowmya Kumar provides expert care to all of the patients she sees. She understands that dental disaster can strike at any moment, which is why she offers emergency dental care. She currently practices at Premier Walk-In Dental, and she can be contacted through her website or by phone at (321) 631-4334 for any questions you may have.