August 12, 2019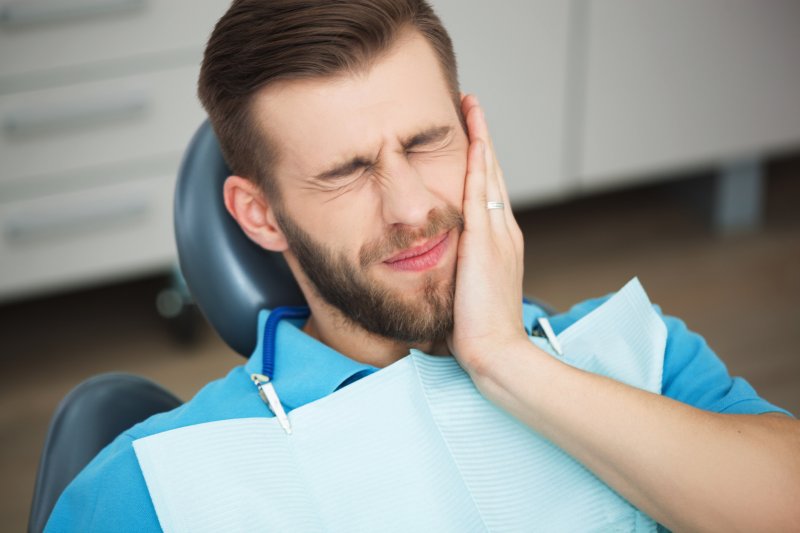 When a tooth becomes infected, the best course of action you can take is to have a root canal in Rockledge performed. While many root canal treatments turn out successful, there are rare occurrences where the infection does not go away as planned. In the event that your tooth infection doesn't go away following a root canal, an apicoectomy is needed to effectively remove the infection and save your tooth. To learn how this process works, keep reading!
Signs That The Infection Is Still Present
When a root canal is completed, you should only be experiencing minor discomfort in your tooth. This is a normal side effect of any type of oral surgery, regardless of what it was intended to treat or if it was non-invasive. However, if you start to notice pain or swelling several days after your root canal was already completed, you need to get in contact with a dental professional right away.
If you start to notice the symptoms you experienced prior to your root canal as well, such as high fever, darkening of the tooth, or pimple-like bumps on the gum tissue near your tooth, it's time for retreatment.
What is Apicoectomy?
The roots of teeth are very complex, especially when it comes to molars and premolars, both of which have two or more roots per tooth. When an infection develops in these areas, damaged debris can remain in the many branches of the main canal. This prevents healing and can even cause re-infection of the tooth.
An apicoectomy is a procedure specifically intended for teeth that have already gone through a root canal treatment and became infected again. It does what the initial root canal was supposed to do, which is fix the problem and prevent the need for an extraction. Instead of removing the infected and damaged tissue like root canal therapy does, an apicoectomy removes the root tip, also known as the apex. Like a root canal, the end of the root is then sealed with a filling to prevent future infection.
What the Procedure Entails and How It Resolves Your Situation
Keep in mind that sometimes a second root canal is performed before an apicoectomy is considered. However, if closer examination shows an apicoectomy is in fact needed, the following steps will be performed.
Gum tissue is cut and lifted away from the tooth to make it accessible. Then, a dye is used to highlight the cracks and fractures in the tooth.
Next, three to four millimeters of the tooth's canal are cleaned and sealed. This cleaning is typically done with an ultrasonic instrument.
Finally, the dentist will take an X-ray of the area to confirm the infection was removed before suturing tissue back together.
Do you have a question about your upcoming root canal retreatment or apicoectomy? Worried that your initial root canal therapy didn't go as planned? Schedule an appointment with a dentist today!
About Premier Walk-In Dental
The dentists at Premier Walk-In Dental are fully dedicated to getting you out of discomfort caused by tooth infections and performing retreatment when necessary. To get your next appointment scheduled or learn more about the process of apicoectomies, you can contact them through their website. If you require immediate attention, you can walk in to their office as no appointment is necessary!
Comments Off

on What to Do If Your Tooth Infection Doesn't Go Away After a Root Canal
No Comments
No comments yet.
RSS feed for comments on this post.
Sorry, the comment form is closed at this time.